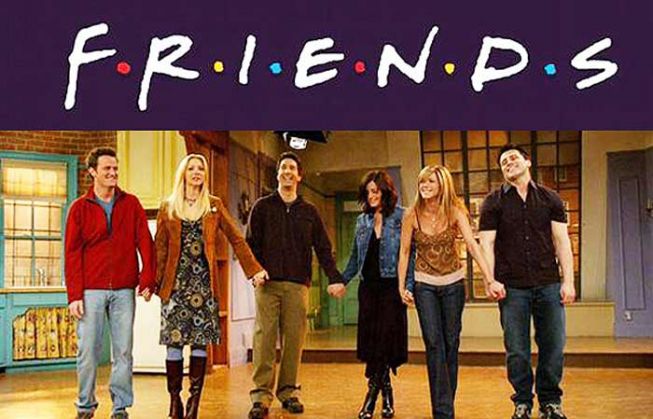 Actor David Schwimmer says the cast of Friends gathering together in February to honour legendary comedy director James Burrows will be no reunion of the popular comedy series.
"There's no Friends reunion," Schwimmer, who starred with Jennifer Aniston, Courteney Cox, Lisa Kudrow, Matt LeBlanc and Matthew Perry in the comedy series Friends, told reporters during the 2016 TCA Winter Press Tour, reports aceshowbiz.com.
"It's a tribute to Jimmy Burrows who we love and I'm just thrilled to be a part of it. As many of us that can be there will be there and the casts of so many shows are going to try to be there... Frasier, Cheers, Will and Grace... it goes on.
"This man is an incredible director who helped define situation comedy in this country in the last 40 years so I love him and I'm excited to be there," he added.
Schwimmer was sad that Perry couldn't join the Friends' special.
"I wish I could say it was going to be a reunion. Anyway, (It's a) 5/6 reunion," Schwimmer told eonline.com while promoting his upcoming FX series American Crime Story: The People v. O.J. Simpson.
He added: Sure I'm sad, but I'm happy for him, he's doing a play in London and it's thrilling. I did one there and it was fantastic."
The actor said the moment will still be special despite Perry's absence.
"It's going to be a good time. We're all going to be there honouring someone we love very much... Jimmy Burrows, the great director," he said.
The James Burrows special is scheduled to air on 21 February on NBC.
-- IANS