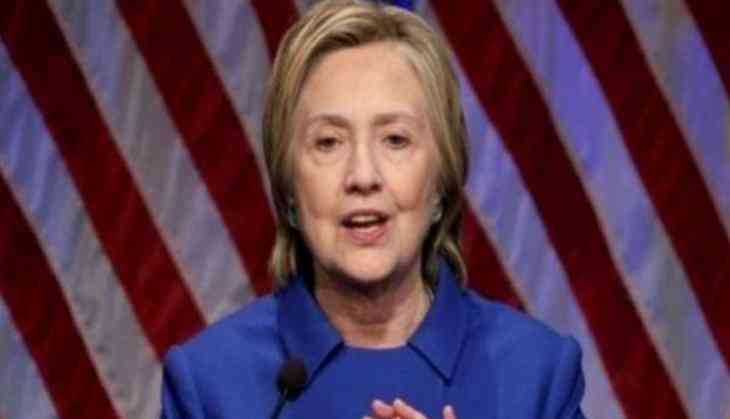 Hillary Clinton is coming up with a television project titled 'The Woman's Hour: The Great Fight to Win the Vote'.
American filmmaker Steven Spielberg's Amblin TV is adapting the acclaimed book of the same name, which was written by Elaine Weiss.
A research firm named Alpha decided to compare viewer's reactions of Clinton's project with the film and TV deal which Barack and Michelle Obama signed with Netflix, reported Deadline.
Clinton's project, which chronicles the decades-long fight by activists to get the approval of 19th Amendment granting women the right to vote, received more negative reaction among subscribers in comparison to the Obama's creative partnership with Netflix.
Under the Netflix deal, the couple agreed to showcase content that sheds light on the issues and themes the president underscored during his tenure.
"There's resentment for each, but even more for Clinton," said Alpha co-founder Nis Frome, whose firm polled 1,000 subscribers.
In the poll, there was a greater percentage of HBO's subscribers who were identified as Democrats than any of the other streaming services. About 13 percent of HBO subscribers polled had a very negative reaction to the Clinton project, versus 8 percent for the Obamas project.
The Netflix service showed 20 percent people expressing extremely negative views on the upcoming Clinton project, whereas a few said they will cancel their Netflix subscriptions in opposition to the Obamas project.
Amazon Prime subscribers largely were indifferent with Obama and Clinton projects receiving similar negative reactions- 10 percent and 11 percent respectively. A few of them even showed a willingness to abandon Amazon and other services offered by it, such as two-day delivery in protest to the content by the political figures.
-ANI