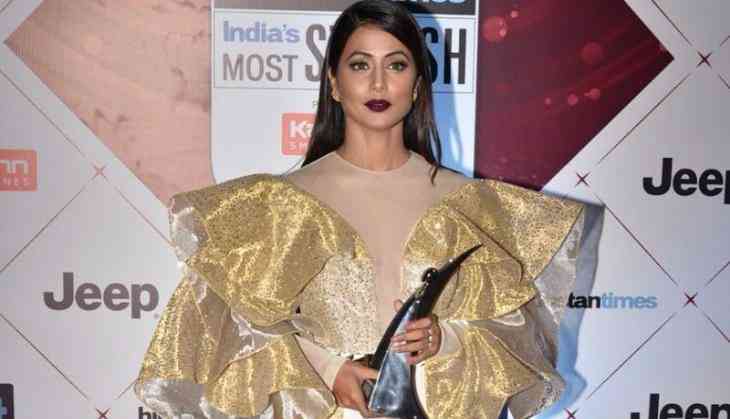 Bigg Boss ex-contestant Hina Khan wears rented clothes, see what the actress has to say
In the eleventh season of the most controversial reality TV show, Bigg Boss, Hina Khan was one of the most popular contestants. Hina was in the discussions since the beginning of the season. During the course of the show, Hina got trolled a lot of times, both inside and outside on the social media platforms. In the Bigg Boss house too, Hina was the topic of discussion for many, be it her clothing, her nature or her insensitive comments.
Hina, in the season, also became popular for her dressing sense and the number of clothes that she carried for the show. She, during the show revealed that she had carried as many as 100 night suits in the show that indicated that she did not repeat her cloth for the second time. Not only this, there were also reports that claimed that she had rented her clothes for Bigg Boss. After coming out of the house, Hina was seen talking about the same, in an interview.
Also Read - Besides Mouni Roy, Bollywood has its own 'Naagin'
According to a report, Hina Khan said, "I am an actor, I have a stylist, from where she brings the clothes it is their duty. It is a very wrong statement that anyone says I am wearing rented clothes. So what's the problem if I m doing this. You immediately came across and start saying these things. Who are you? I am growing and you are still where you are right now,"
Also Read - Arshi Khan of Bigg Boss 11 is ready to impress her 'awaam' with her new sizzling photoshoot; see pictures
Hina further said, "My family proud me and when I went back to my home after 3 months they told me we know who you are and you can't do anything wrong for anyone. You can't say anything wrong for anyone."