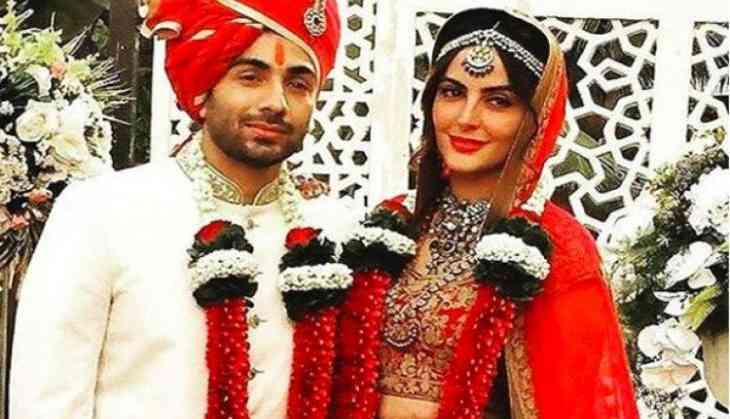 Former Bigg Boss contestant and Bollywood actress Mandana Karimi came in news this week after she filed a case of domestic violence against her husband Gaurav Gupta at Andheri court in Mumbai. Even though the actress has filed a case of harassment against her husband, she still feels positive about their relationship and has clarified that she has filed a case of domestic violence and not divorce.
In her application, Mandana said that she came to India in 2012 to pursue a career in modeling and acting. She got engaged to Gaurav Gupta in July 2016 and eventually got married in January 2017.
The 31-year-old actress alleged that she was asked to quit her acting career.
The Iranian-national also complained that her husband and in-laws have expelled her from the house and are not allowing her in.
The actress has made her husband, her mother-in-law Madhu Gupta, her father-in-law Sushil Gupta and brother-in-law Gautam Gupta as respondents in her plea.
Now, the court has issued a notice to all the four above mentioned respondents yesterday. The next date of hearing given is July 15.
-With ANI Inputs