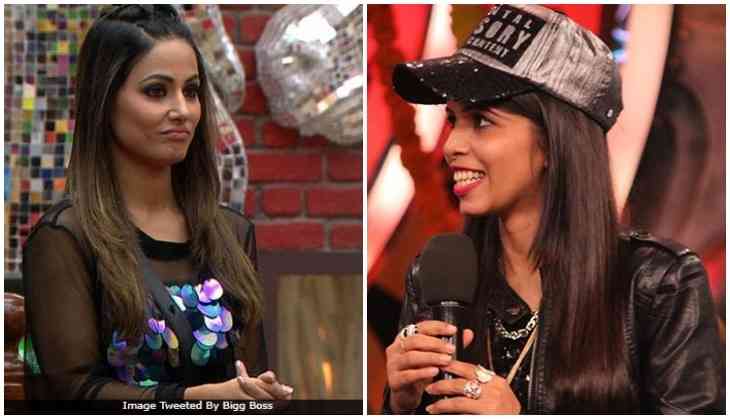 Bigg Boss 11: What! Is Dhinchak Pooja being paid more than Hina Khan?
The eleventh season of Bigg Boss is already in the discussions for its high voltage drama and from now onwards the drama is likely to intensify as the internet sensation Dhinchak Pooja has entered the Bigg Boss house. Dhinchak Pooja, who is famous for her unique style of singing, was introduced by Salman Khan himself in the house.
Since the Bigg Boss 11 has begun, Dhinchak Pooja's participation was making headlines and now finally the celebrity-cum-commoner has entered Bigg Boss house. However, there was a time when Pooja herself denied being a part of the show. Now when finally Dhinchak Pooja has entered the show, it is being said that there is a big reason behind it.
Secret Superstar day-wise breakup box office collection
According to a leading portal, Dhinchak Pooja has been offered a hefty amount to enter the Bigg Boss house. Currently, according to the sources, Hina Khan is the highest paid celebrity in the Bigg Boss house as she is being paid 7-8 lakhs per week. On the other hand, Hiten is just a few numbers less than Hina's fees.
Normally, the commoners have been paid 20-25 thousands per week, however, the story of Dhinchak Pooja's fees is totally opposed to it. It is being told that Dhinchak Pooja's package is much higher than that of Hina Khan.
Golmaal Again day wise box office collection
If the reports are to be believed, when Bigg Boss makers had approached Dhinchak Pooja before the beginning of the she, at that time the sensation was not happy with the fees, but after the hike, she got ready to enter the house.