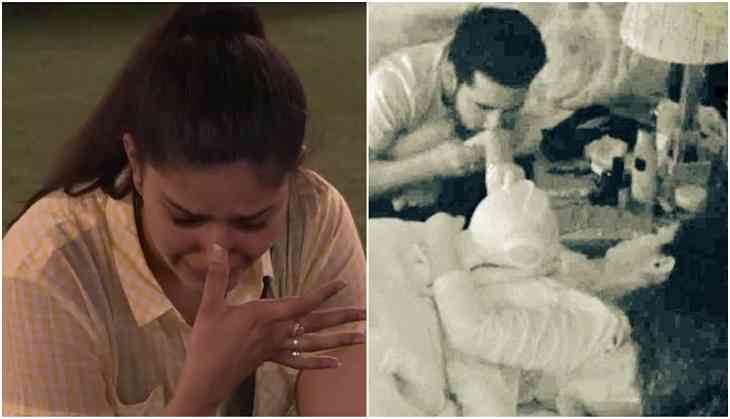 The second week in the reality show Bigg Boss season 11 has begun but the contestants of the show do not want to maintain peace and harmony in the house. The fight between Vikas Gupta and Shilpa Shinde took another turn and this time because of their fight Hina Khan also got indelged in a verbal spat with Vikas. The housemates are given a luxury budget task and there is love in the Bigg Boss house.
Also Read: Bigg Boss 11: Girlfriend of Splitsvilla 10 fame Priyank Sharma reacts on his linkup rumors with Vikas Gupta and Hina Khan
For those who did not get time to watch the last night's episode of Bigg Boss 11, we bring to you the 5 major highlights from last night's episode that created a buzz amongst the contestants as well as the fans of the reality show.
Check them out:
While padosis share their respective sides of the story; housemates try to understand how they are related! #BB11

— COLORS (@ColorsTV) October 10, 2017
The housemates seem to be doubtful about the padosis story. #BB11

— COLORS (@ColorsTV) October 10, 2017
1. The padosis were seen interacting with the family members and are also seen discussing about their fake story with the housemates. The housemates are also very keen to know about their personal matter. But padosis found it difficult to disguise their identity and Vikas and Shivani sense that something is wrong with their story and the padosis.
.@lostboy54 declares that @eyehinakhan isn't important enough for him to justify his decisions! Was this right? #BB11 pic.twitter.com/bjYdQ1bPrV

— COLORS (@ColorsTV) October 10, 2017
The contestants intervene as the fight gets a lot more intense! Whose side are you on? #BB11 pic.twitter.com/UfqlqIBas4

— COLORS (@ColorsTV) October 10, 2017
2. Meanwhile Vikas Gupta and Hina Khan get into a verbal fight when they were talking about the sexual orientation. Vikas argued with Hina and said that everyone in the house assumed that he is bisexual and did not asked him about the same. Hina later lashes out at him and Shilpa rejoiced over the matter.
Also Read: Bigg Boss 11: Pictures that add fuel to fire in Splitsvilla 10 fame Priyank Sharma and Vikas Gupta link-up rumors
Confrontations, arguments & tears! The heat is rising in the #BB11 House. Tune in tonight 10.30pm for all the drama! pic.twitter.com/O6MiJ4r3Bf

— Bigg Boss (@BiggBoss) October 10, 2017
3. This matter took hold onto Vikas' mind and he rushed to the washroom to cry his heart out. He even escaped the house and later was sent back by the Bigg Boss.
It's time! Get ready for the brand new Raja Rani task between the contestants on #BB11! pic.twitter.com/Gqp9HAENwh

— Bigg Boss (@BiggBoss) October 10, 2017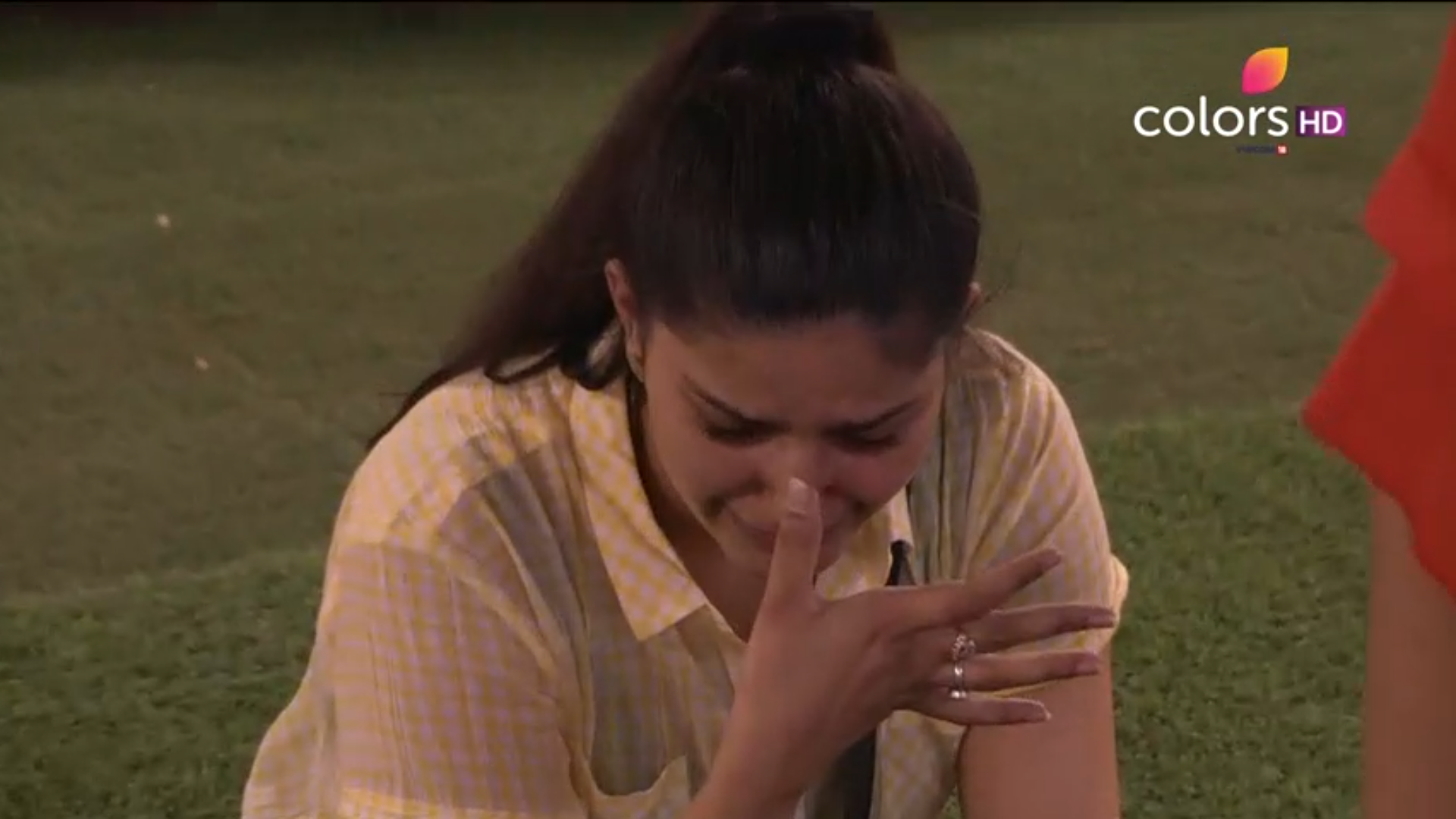 Raja aur Raniyon Ki Kahaani mein kya aayega koi twist? Jaaniye aaj 10.30pm sirf #BB11 par! pic.twitter.com/TKND9ubCDg

— COLORS (@ColorsTV) October 10, 2017
4. Bigg Boss gives a luxury budget task to the housemates in which Hiten was seen as the king and Arshi, Shilpa were seen as queens and in the task Hiten has to identify who is the better queen. Arshi and Shilpa trying to seduce Hiten created a funny sequence. Sapna gets into a fight with Arshi when she was asked to serve her. Sapna forcefully completes the task but later end up crying over the same and said that she would take revenge from Arshi for the same.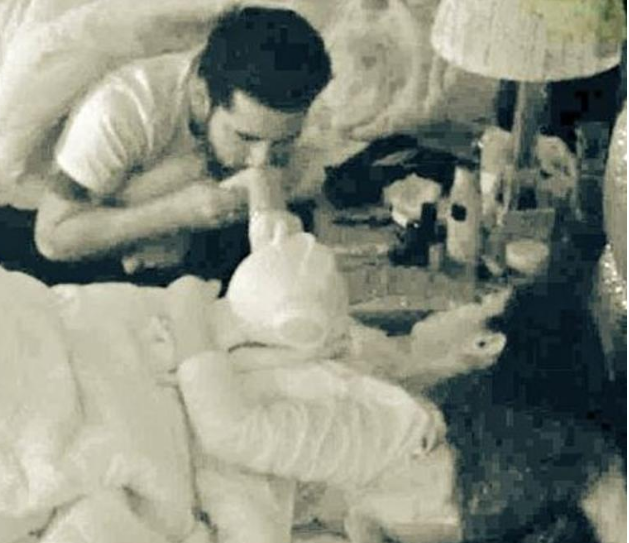 Read more: Bigg Boss 11: Bandgi Kalra and her relationship with the show's co-director, the reason behind her longer stay in the show?
5. During late night, Puneesh Sharma and Bandagi Kalra were seen growing close.
Stay updated, for more news related to Bigg Boss 11.