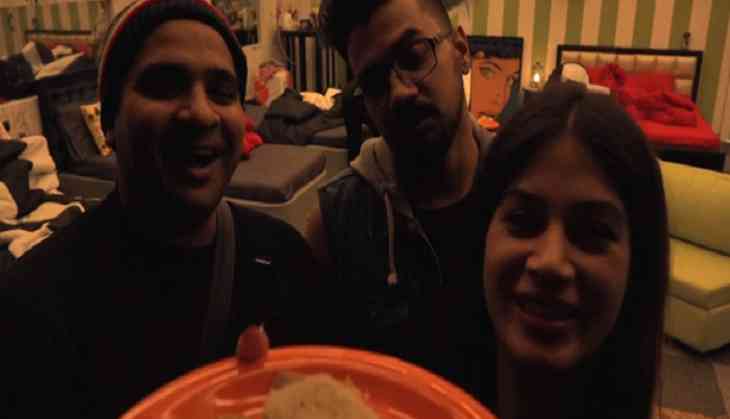 The popular reality show Bigg Boss season 11 is witnessing really emotional episodes these days as the family members and friends of the housemates have visited the house and are staying inside in the 'padosi' house. The relatives entered the Bigg Boss house and the Bigg Boss asked the housemates to impress them with the help of various tasks that were given to them.
Well, it seems like the entry of Bandgi Kalra was specially planned as Puneesh celebrated his birthday last night and he was surprised by his lady love in a special way. In an unseen video that has been uploaded on Voot, it was shown that Bandgi along with the padosi contestants tried to make a cake with the help of bread, butter and biscuits and she was successful in doing that.
ALSO READ:
She wanted to make Puneesh's birthday a big surprise for him and so she decided to do this cute gesture. After a lot of begging and pleading, Bigg Boss too agreed to send the surprise to Puneesh. On the plate, she made asmiley and a heart out of all the food items available to her. She wrote 'I love you' with the help of it. Bigg Boss too sent a cake to the birthday boy and he celebrated and cut his cake along with other contestants.
Check out the video that has uploaded on Voot.
Talking about Puneesh and Bandgi, they were one of the most talked about couple of the season since the couple openly indulged in love making and that is the reason why Bandgi's boyfriend Dennis Nagpal broke up with her outside the house.
For more news related to Bigg Boss 11, stay tuned!