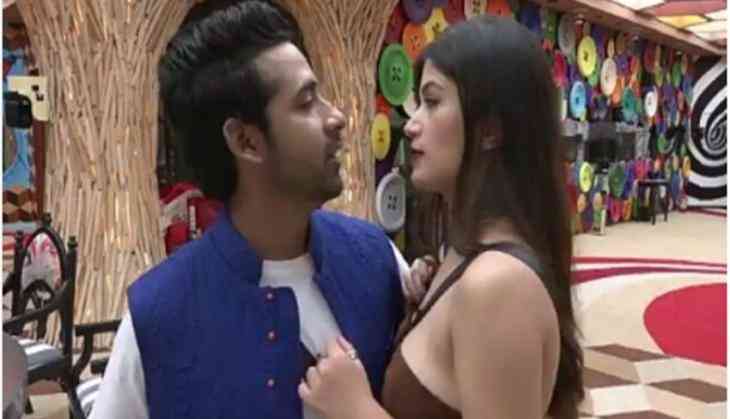 Bigg Boss 11: Bad news for the fans, now the show will not come at 10.30 PM
The eleventh season of the TV reality show Bigg Boss is believed to the best season ever in the Bigg Boss history. This time not only the commoners and celebrities are playing together but also the fights happening in the house have not been seen earlier.
This is being heard that the timings of the show will be changed because of the vulgarity and the on-going romance of Puneesh-Bandagi. Currently, this show comes at 10.30 PM but now it will take the slot of 11 PM and the main reason is just the romance between Puneesh and Bandagi Kalra.
The romance between Puneesh and Bandagi has crossed all the limits now on the national television, Puneesh even has said Bandagi to strip on the national television. Both even have been spotted locked down in the bathroom and their romance under the blanket has now become a normal thing.
As host of the show, Salman Khan always says that Bigg Boss is a family show but a family can't tolerate these things on national television. This is why the discussions are going on for the timing slot of the show.
Also Read - Aanand L Rai film: SRK, Anushka Sharma character names revealed
Besides Puneesh and Bandagi's romance, the abusive and vulgar language between the contestants are also the hot topic of the house. Reportedly, due to this, the Ministry of Information and Broadcasting has sent a legal notice to the production house Endemol for the timing issue.
Also Read - After Ranveer Singh in Padmavati, Kapil Sharma to play negative role in this film
This is to notice earlier also we have seen couples in the Bigg Boss house, but the Puneesh-Bandagi one is surely a big surprise to many.