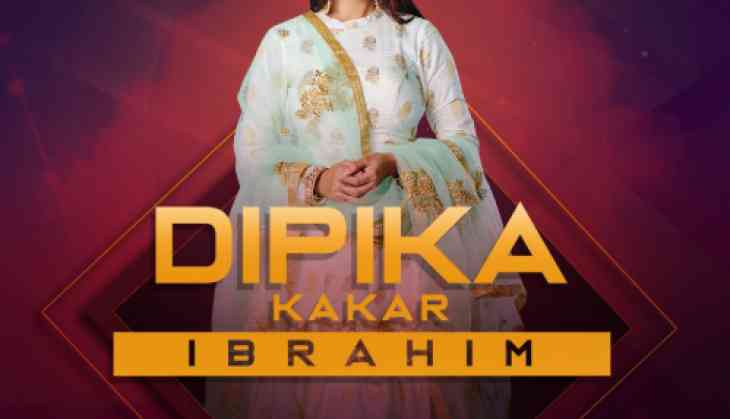 One of the most emotional contestant of Big Boss 12, Dipika Kakar who is seen crying at every juncture of the show is now being trolled in the social media. The actress cries at every drop of a pin and is often seen remembering her family and getting emotional.
But recently, the fans of Big Boss took to social media and trolled her for crying every now and then. Amidst all this, Dipika's husband Shoaib came to her rescue and gave a befitting reply to all those who branded her as 'fake'.
He shared a long post on Instagram in support of his wife and said that staying away from your family without any contact and communication can make anyone emotional and it is not easy to survive it at all.
Shoaib wrote:
"Its difficult, not just for dipi but for anyone who has ever been or will be in such a circumstance that they have to stay away from their family without any communication(not even a single text). They are bound to get emotional and its a vey strong trait.
But however when it comes to dipi few are saying she is faking it and crying for no reason...why?? Just because she is an actor.
So if a person cares for someone, helps someone, is being good to someone and also playing the game with dignity without hurting anyones sentiments and emotions, not abusing anyone ..people say, that the person is acting or its just that she is an actor so she must be acting.....Do actors don't have emotions? Is it wrong for an actor to care for someone.? Is it wrong for an actor to help someone?? Is it wrong for an actor to cry? Is it wrong for an actor to miss her family?
One can't control what others say or thinks ...but the people who genuinely know her..know how an emotional person she is ..like her family, friends and fans.
And yes being emotional will definetly make her more strong in the house and also as an individual.
just want to say @ms.dipika cry if u want to it will make you stronger and always remember, Me, ur family, friends and fans from all over the world love you for what you are and will always love u the same way.. you are making us proud each and everyday"
Also read: Bigg Boss 9 winner Prince Narula and to-be-wife Yuvika Chaudhary dancing to the tunes of 'dhol' at their Mehendi