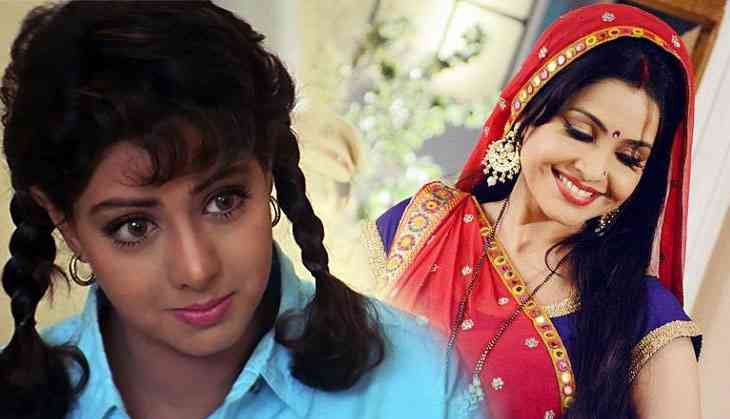 Television's one of the most popular shows 'Bhabiji Ghar Par Hain!' always surprises its fans with the new twist and turns. Each and every episode of the show brings happiness on our faces with the acting of the characters and story of the show. Serials most famous and favourite actress of the show Angoori Bhabhiji aka Shubhangi Atre who amused everyone with her role and the way she acted. Once again ready to give us a surprise with her new look in the show.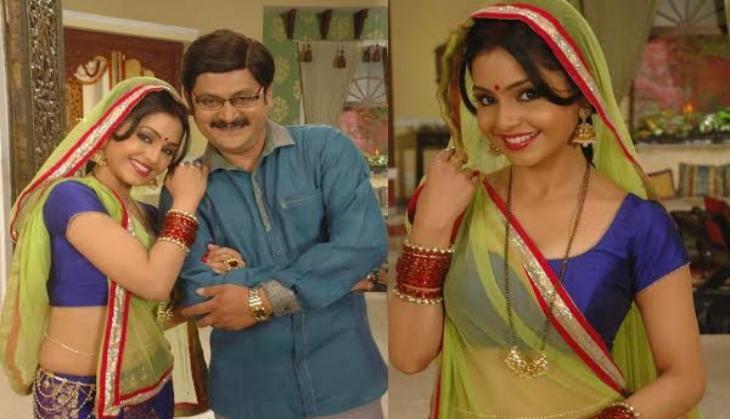 Angoori's new avatar is doing the round on the social media in which she reminded us of the late Bollywood actress Sridevi.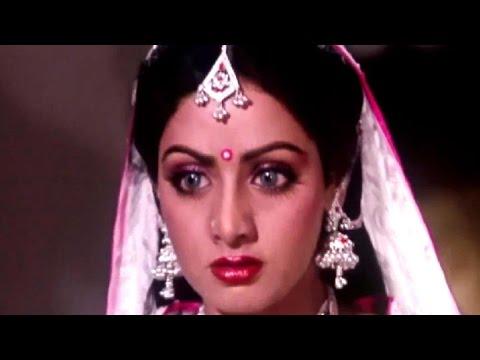 Yes, Shubhangi is simply looked magnificent in a Sridevi style. Can you guess about which style we are talking about?
Well, it's the famous role of Sridevi from the film Mr.India. It's none other than a 'Charlie Chaplin' look.
Yes, Angoori Bhabhi will soon to appear in a 'Charlie Chaplin' role in the hit show of &tv.
Shubhangi herself shared her pic and also captioned, 'Countdown begin 😍 I'll get to see my bae's another one of d cute look 😘 Charlie Chaplin look😘 m holding my heart to see u & ur bindaas performance @shubhangiaofficial mam 😍😍😍😘😘😘 love u bae 😘😘😘😘 u will rock today as always.'
Check out her latest cute and funny avatar: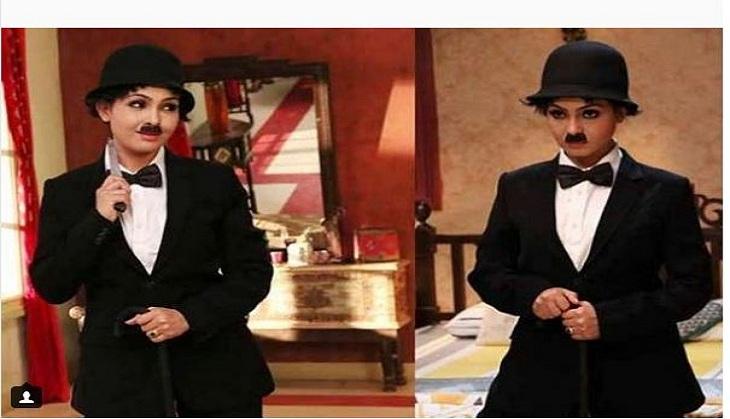 Also see the famous role of Sridevi which inspired Angoori Bhabhiji: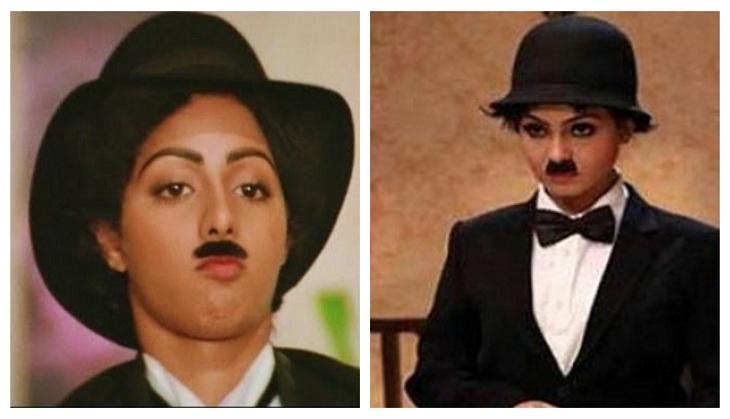 We must say that Angoori Bhabhi has completely resembled with the late actress and Bollywood 'Chandni' Sridevi.
Watch Video:
Also read: From Bhabiji Ghar Par Hain to Jijaji Chhat Par Hain, the names of these TV shows will tickle your funny bones