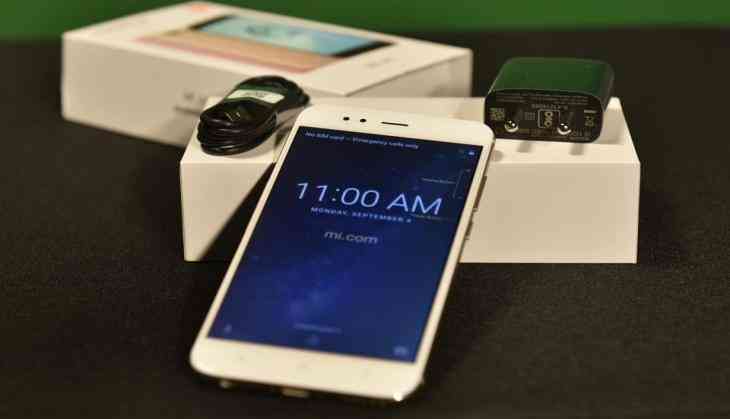 Unboxing Xiaomi's Mi A1: Here are its Pros, Cons, Specifications and Price
Chinese electronics company Xiaomi on 5th September launched 'Mi A1' smart phone in India with dual-rear cameras at Rs 14,999.
It is the first time that Xiaomi has ditched its trustee MIUI platform and this is also Xiaomi's first dual camera smart phone in India.
The MI branding tells that Xiaomi considers this among its premium devices. The company says that android Oreo will be rolled out for this phone before 2017 ends.
With 7.1.2 OS, this is Xiaomi's most advanced phone yet in terms of android version.
The phone presents a smooth and lack free experience on general day to day things.
The phone supports 64 GB storage with 4 GB RAM.
Apps load as expected and without many hiccups. Stock android is not only USP for this device.
It is also the only Android 1 phone to sport a dual camera set up.
The two cameras follows iPhone's telephoto and wide angle formula offering 2X zoom.
The low light photos with Xiaomi's Mi A1 can sometimes be blurry and take considerable time to process.
With the combination of hardware and software, the final effects are commendable with most of the times.
Interestingly, Mi A1 is the fastest Android phone with Snapdragon 625 platform.
As far as Gaming performance is concerned, the device's gaming performance is good with minor lacks from time to time.
The only real issue is that the phone heats up just in a way for you to be uncomfortable while gaming for long period.
Coming on the display quality, the overall the company is giving balanced display with 5.5-inch full HD display that does not mis touches response to command fast and is just bright enough to be used under direct sunlight.
The display resolution of the device is 1920 x 1080p.
Xiaomi want this device to be as cheap as it can be so it is not pushing the boundaries with battery capacity here.
The battery with 3050 mAh ranks the Mi A1 amongst the better battery performance amongst budget device.
If we talk about the design, from the back the Mi A1 looks like an iPhone with the devices rounded at the corners.
On its back, there is a fingerprint sensor and the phone's entire construction is mattelic.
So overall, the Mi A1 is an Android phone first and a Xiaomi phone later.
"Android One runs pure interface, a small number of preloads, keeping the phone simple for users with different choices," Jon Gold, Global Director for Android Partner Programs, told reporters here.
"The phone would get the Android 'O' update by the end of 2017 and would be one of the first to get Android P", he added.