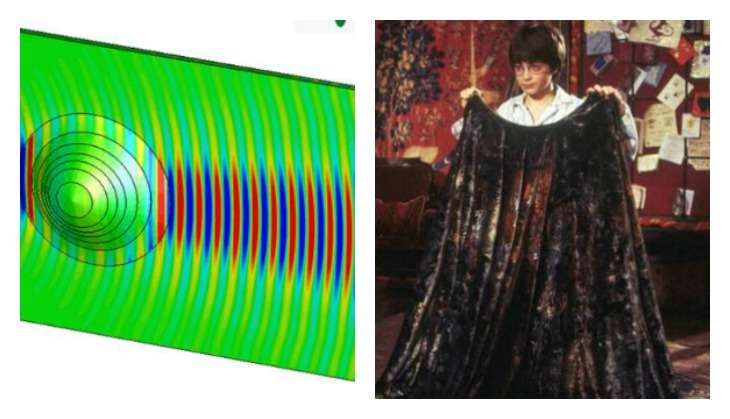 A Harry Potter-style Invisibility Cloak may soon be a reality. Researchers from Queen Mary University of London (QMUL) have reportedly made an object disappear by using a composite material with nano-size particles that can enhance specific properties on the object's surface.
QMUL scientists have worked with the UK industry to demonstrate a practical cloaking device that allows curved surfaces to appear flat to electromagnetic waves.
The development could change the way that antennas are tethered to their platform - among a host of other uses.
"The design is based upon transformation optics, a concept behind the idea of the invisibility cloak. Previous research has shown this technique working at one frequency. However, we can demonstrate that it works at a greater range of frequencies making it more useful for other engineering applications, such as nano-antennas and the aerospace industry," Co-author, Professor Yang Hao from QMUL's School of Electronic Engineering and Computer Science said:
The researchers coated a curved surface, similar to the size of a tennis ball with a nanocomposite medium, which has seven distinct layers (called graded index nanocomposite) where the electric property of each layer varies depending on the position. The effect is to 'cloak' the object: such a structure can hide an object that would ordinarily have caused the wave to be scattered.
--Information from Queen Mary University