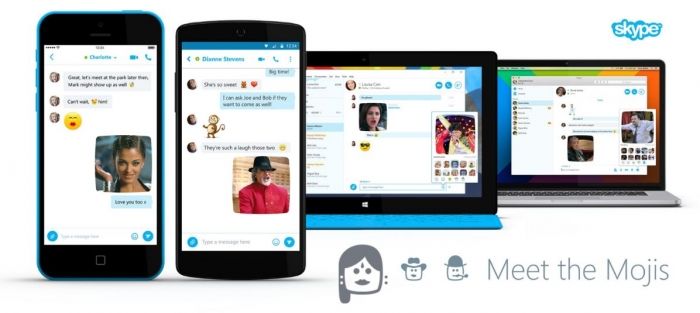 On 29 October, Microsoft announced a collaboration with Eros and YRF to bring Bollywood Mojis to Skype.
Skype Mojis are short movie and TV clips that allow users to express themselves. Now you can use Shah Rukh Khan clips to get your message across, or even dance videos to express your excitement.
Use these clips to breathe life into all your Bollywood references. The possibilities are endless.
"If you haven't tried Mojis yet, they are short clips from your favorite movies and TV shows that you can put directly into a Skype chat when words just aren't enough", Skype added.
Content from greatest hits of Bollywood like Dilwale Dulhania Le Jayenge, RA one, Dhoom 2 & 3, Tanu Weds Manu Returns, Devdas, and many more is added for more fun.
How are Mojis different from emoticons?
In the words of the communication platform: Mojis are short clips that you can put directly into a Skype chat when words aren't enough to capture for that "ah-hah," "haha," or "yikes" moment.
How to send Mojis?
Sending a Moji is as easy as tapping the emoticon button. Browse by the movie or by expression, preview the Moji, and drop it in the chat to do the talking for you.
You can also preview the Moji before sharing it. Once delivered, it can be replayed as often as required.