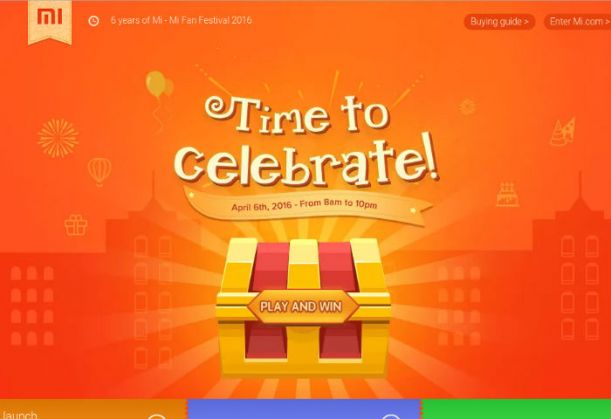 Chinese tech-giant Xiaomi on, 4 April, announced the Mi Fan Festival on the company's sixth anniversary. The festival will see the company selling a number of accessories - including the 20,000 mAh power bank, headphones and LED lights - along with the latest Mi 5 smartphone, which will be available from Wednesday, 6 April.
The Xiaomi Mi 5 will exclusively be available in a flash sale on Mi.com, the official site of the Chinese tech-giant.
The company announced there will be freebies, festive bundles on the official site. However, the company has not revealed any special offer or discount so far to woo customers for the Mi Fan Festival.
During the festival, the Mi In-Ear Headphones Pro will be available at Rs 1,399, the LED Light Enhanced Blue at Rs 249, the Mi USB Cable 120cm at Rs 149, and the 20,000mAh Mi power bank at Rs 1,699.