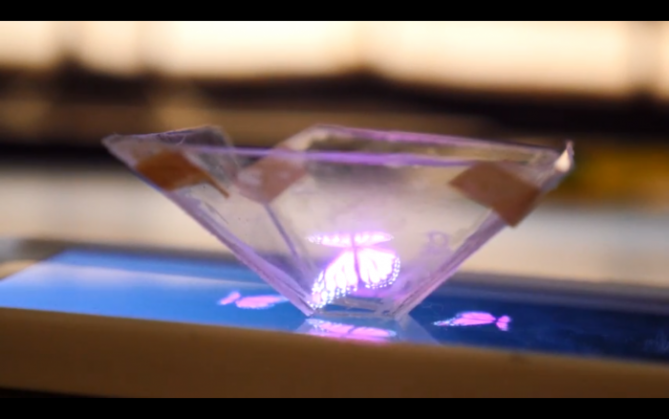 A Youtuber from Britain and an independent technology reviewer has uploaded an instructional video explaining how to turn any old smartphone into a 3D hologram projector.
Interestingly you do not need a huge number of equipments but merely a sharp knife, a ruler, pen, paper and an old CD case and four squares of a sticky tape.
The result you will get after using these items will be a pocket-friendly version of Holho, which is a portable hologram generator.
Watch this video to create you own 3D hologram using a smartphone: