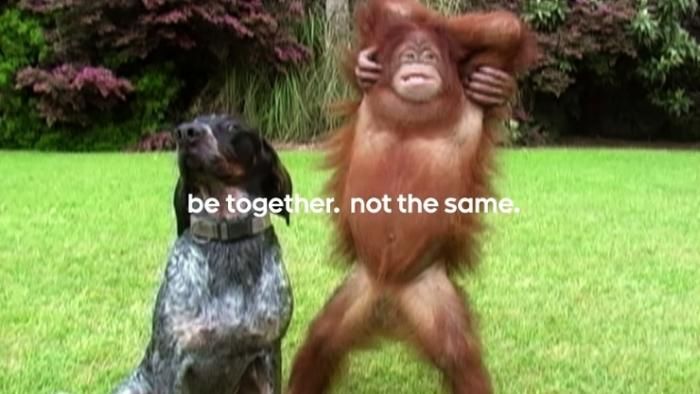 'Friends Furever', a Google commercial featuring lot of animals like Dog, Orangutan, and more, is the most shared advertisement of 2015. The data from video ad tech company Unruly says that the ad which featured animals of different species being friends is the most shared ad video of the year.
This ad from Google has been shared for over 6.4 million times since February 2015, say Unruly's analytics system, which count the number of shares on social media platforms like Facebook, Twitter and on blogs.
Activia's 2014 World Cup ad "La, La, La" featuring Shakira was the most shared video until now. The video was shared on social media for about 6.1 million times.