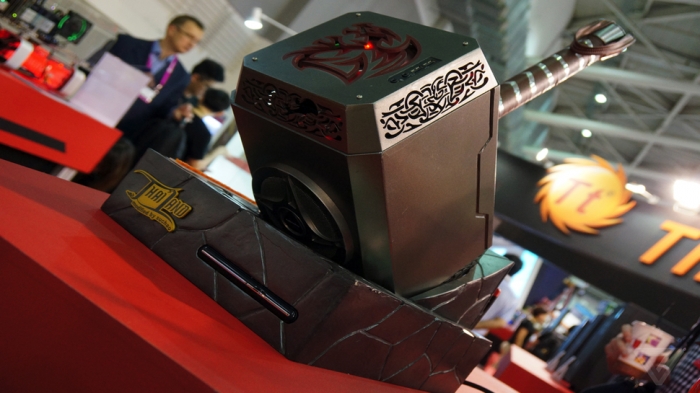 Superheroes are famous for the special powers they possess and nerds are famous for the special tools they build.
Taking awesomeness to the whole new level, this nerd techie built a replica of Thor's hammer that only he can lift. Thor is a superhero who possesses a powerful hammer that only he can lift. He can crush his enemies to bring peace and justice in this world.
The guy, named Allen Pal may not be a superhero but is for sure a super-nerdy techie.
Watch the viral tech video here:
He built a replica of the ultra-powerful hammer that not only looks amazing but can only be lifted by him.
Thor on Earth?
Allen showed-off his new top at Venice Beach and now this video is going viral and making rounds on the internet.
Now rush back and build your own Thor hammer.