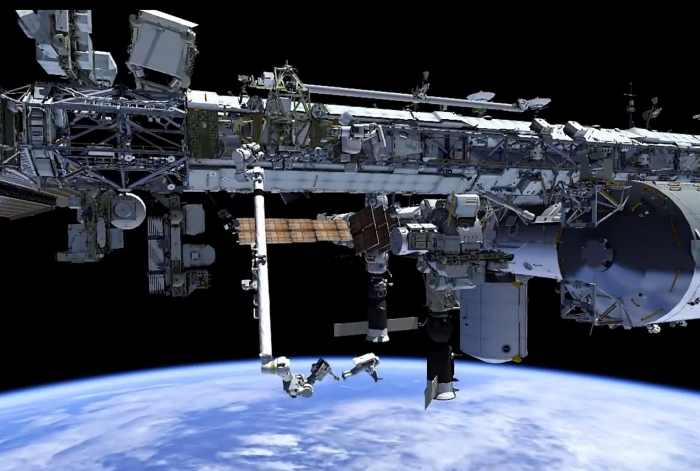 Two American NASA astronauts stepped out of their comfort zone inside the International Space Station (ISS) to begin their firs ever spacewalk.
In a post on its Facebook page, NASA said, "US astronauts Scott Kelly and Kjell Lindgren will venture outside the space station's Quest airlock on Wednesday, Oct. 28 to perform a spacewalk in support of space station assembly and maintenance, 189th of the space station." Watch the video of spacewalk:
The spacewalk is the 32nd US spacewalk, and focussed on station upgrades and maintenance tasks, including installing a thermal cover on the Alpha Magnetic Spectrometer, which is a state-of-the-art particle physics detector that has been attached to the station since 2011."
The spacewalk lasted for 7 hours and 16 minutes wherein the two astronauts performed routine maintenance and upgrades on the ISS.