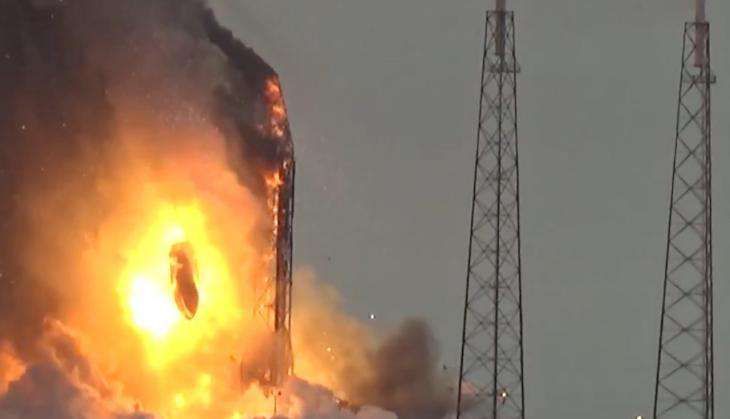 An unmanned SpaceX rocket exploded on the launch pad during a test in Florida on Thursday. The explosion destroyed the satellite that Facebook planned to beam high-speed internet.
The blast at Cape Carneval marks a major setback for California-based private space firm and its founder, internet entrepreneur Elon Musk. The Tesla CEO wants to revolutionise the launch industry by making components of rockets reusable.
"Loss of Falcon vehicle today during propellant fill operation," Musk tweeted. "Originated around upper stage oxygen tank. Cause still unknown. More soon."
A dramatic footage of the explosion is doing rounds on the internet. Watch it below:
Buildings several miles away shook from the blast, and multiple explosions continued for several minutes. A cloud of dark smoke filled the overcast sky.
Additional details were not immediately available. But sirens could be heard in the aftermath.
The rocket was supposed to hoist an Israeli satellite this weekend and it drew a dismayed reaction from Facebook CEO Mark Zuckerberg.
In the aftermath of the incident, Zuckerberg posted on his page:
"At approximately 9:07am ET (13:07 GMT), during a standard pre-launch static fire test for the Amos-6 mission, there was an anomaly at SpaceX's Cape Canaveral Space Launch Complex 40 resulting in loss of the vehicle," the firm said.
"Per standard operating procedure, the pad was clear and there were no injuries."