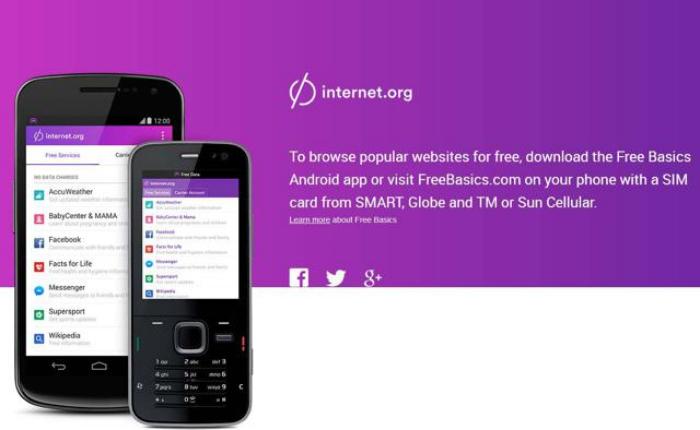 Telecom Regulatory Authority of India (TRAI) has asked Reliance Communications to halt the Free Basics service of Mark Zuckerberg's Facebook, at least for some time. "We have asked them (Reliance Communications) to stop it and they have given us a compliance report that it has been stopped," a senior government official told The Times of India.
Reliance Communications is the only partner of Facebook in India to roll out the Free Basics service. Earlier called internet.org, Free Basics offers a set of basic internet services to its subscribers. Free Basics has always remained a controversial topic here in India as it is believed to violate the terms of net neutrality.
TRAI is yet to decide whether Facebook's Free Basics violates the spirit of Net Neutrality. "The question has arisen whether a telecom operator should be allowed to have differential pricing for different kinds of content. Unless that question is answered, it will not be appropriate for us to continue to make that happen," the source said, in reference to the Facebook-Reliance 'Free Basics' platform.
What is Net Neutrality?
Net Neutrality is a concept which says that internet service providers should be able to access all the content and applications on the web regardless of the source, without promoting or blocking any particular website.
Free Basics is one of the top trends on Twitter. The netizens are celebrating TRAI's order saying that it is "good news". This is what they have to say about it:
Free Basics service on hold TemporarilyGood News!#FreeBasics Ads were up on my running apps 😠#SaveNetNeutrality pic.twitter.com/VJ2UURlh7u

- Avi... (@VAvinash) December 23, 2015
"Free Basics is free for developers, anyone can join". Yeah. Right. Look at the terms and conditions. https://t.co/bs61cuyjGP

- Swanand Pagnis (@_swanand) December 23, 2015
Deactivating @facebook as a protest against their dirty game of Free basics in India#DeactivateFacebook

- Emotional Black Male (@starlordism) December 23, 2015
Facebook paid $20 billion to buy WhatsApp and Instagram. Free Basics is its insurance against ever having to do that for an Indian startup.

- Rohin Dharmakumar (@r0h1n) December 23, 2015
Would Zuckerberg himself be happy using only Free Basics? https://t.co/iM0hLtTgTP

- Abhimanyu Ghoshal (@aghoshal) December 23, 2015