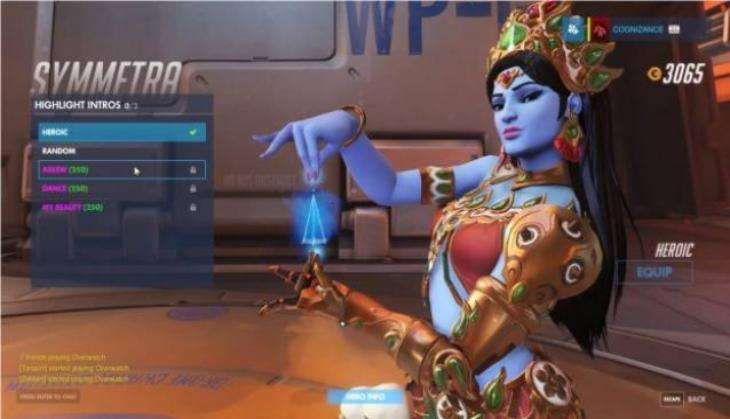 Gaming giant Blizzard has courted controversy by introducing a 'Devi' skin for its character, Symmetra in the Overwatch game.
Overwatch is a game where players control the 'heroes' and slug them out in an arena with assorted weapons and special abilities. The 'Devi' skin transforms Symmetra into a character with blue skin, indistinct Indian attire and a set of poses that vaguely resemble traditional depictions of Hindu goddesses.
As it turns out, not many are pleased that the goddess has been sexualised and that users have been given the power to "control" the character. The game, which was unveiled in May this year, has irked Rajan Zed - the president of the US-based Universal Society of Hinduism.
Zed, who termed the 'Devi skin' as inappropriate, told the Times of India that the Overwatch skin "trivialised Hinduism's revered goddesses". Zed's objection to the Devi skin is that "controlling and manipulating Devi with a joystick/ button/keyboard/mouse is akin to denigration".
In 2012, Zed launched a comprehensive campaign against Hi-Rez Studios, the creators of Smite - after he took offence to a depiction of Goddess Kali.
Blizzard has courted controversy in the past with their depictions of women, which have been slammed as being sexist.