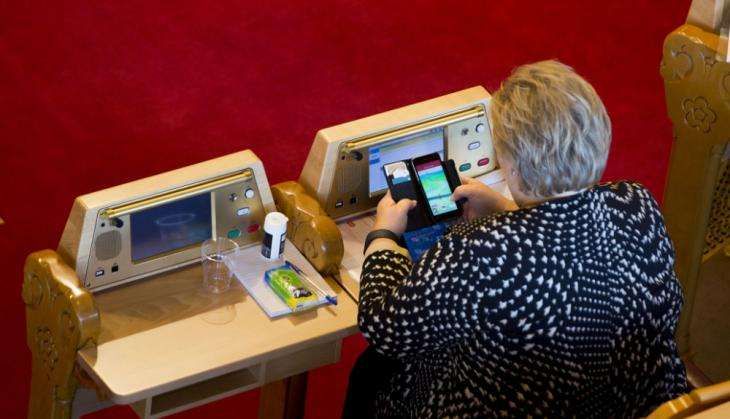 The Prime Minister of Norway, Erna Solberg, was caught playing Pokemon Go in the middle of a parliamentary debate.
The Opposition strongly condemned Solberg's bid to catch 'em al'. However, the person who was speaking during the debate was left amused. Reason - Liberal Party of Norway leader Trine Skei Grande was herself seen playing Pokemon Go in August!
Later, Solberg tweeted, "I think that Trine will like that I opened the game while she was at the pulpit."
Grande tweeted, "She heard what I said. We ladies can do two things at the same time you know."
Pokemon Go became an instant success as soon as it was launched, however its popularity is declining now.
The game is a successful implementation of augmented reality technology but despite being so popular, the game is still not entirely free of glitches. Nintendo, the maker of Pokemon Go, witnessed a rise in stock price as soon as the game was launched.