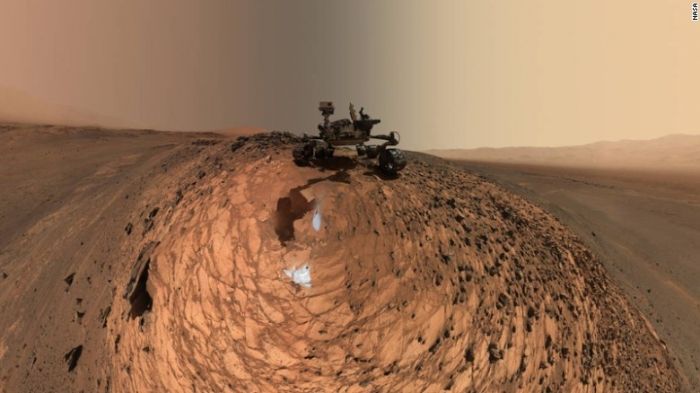 Undoubtedly, selfies are the biggest thing of this era because not just humans but robots too have been bitten by this bug.
NASA, recently released the images of Curiosity Rover on the surface of Mars. The pictures were taken by Rover itself using the ultimate inbuilt selfie stick -- its 7-foot-long robotic arm.
Rover took these pictures when the arm reached down to drill into a rock on Mars called "Buckskin."
On 5 August, dozens of images were shot using the Mars Hand Lens Imager (MAHLI). These pictures were then stitched together to form a striking selfie of Curiosity Rover.
Take a look at those stunning Martian selfies here: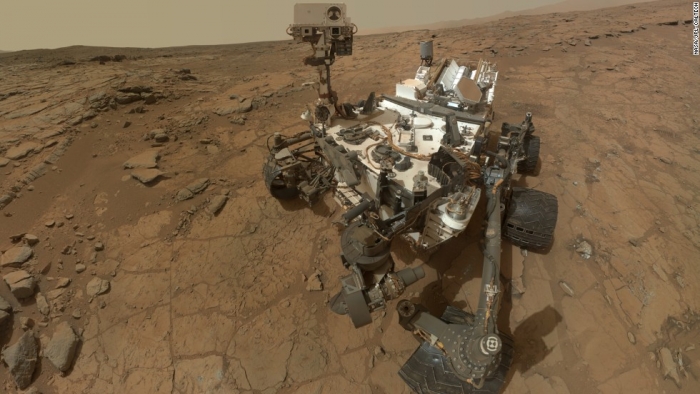 Here's another one- with lots of information