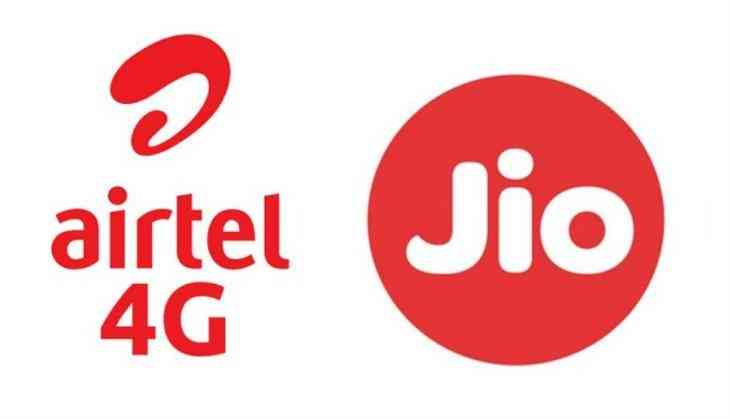 Recently Reliance Jio and Airtel brought major changes in their Rs 399 plans. On one hand, where Airtel increased the per day limit of its data plan, Reliance Jio is cash back on the recharge of Rs 399 plan which has brought down the cost of the plan.
Benefits of Airtel and Jio plan
Bharti Airtel is currently giving unlimited voice calls with STD and roaming calls is Rs 399 plan. Alongside users will get 1.4 GB per day data and hundred free SMSes with the validity of 70 days. Though in latest update Airtel is giving a whopping 2.4 GB data in the same plan where Reliance Jio plan is providing the maximum limit of 1.5 GB. But Airtel offer is coming with a twist that this plan is not available for the users in every circle and also this offer will be given to the users who have Rs 399 plan with the validity of 84 days.
Reliance Jio also updates its Rs 399 plan under which company is giving cashback of Rs 100 on the recharge of Rs 399 plan. To avail the offer, the user has to make recharge of Rs 399 from MyJioapp and he will get cashback of Rs 100 on making the payment through the PhonePe app. The cashback will be given in two instalments. The first will be given as Rs 50 recharge coupon and second cashback will be given as cash.
So, here if we talk about the plan with maximum benefits then we can calculate the cost of the plan for 28 days. In Reliance Jio plan users will get daily 1.5 GB data in Rs 100 for 28 days whereas Airtel users will get per day 2.4 GB data in Rs 133 for 28 days.