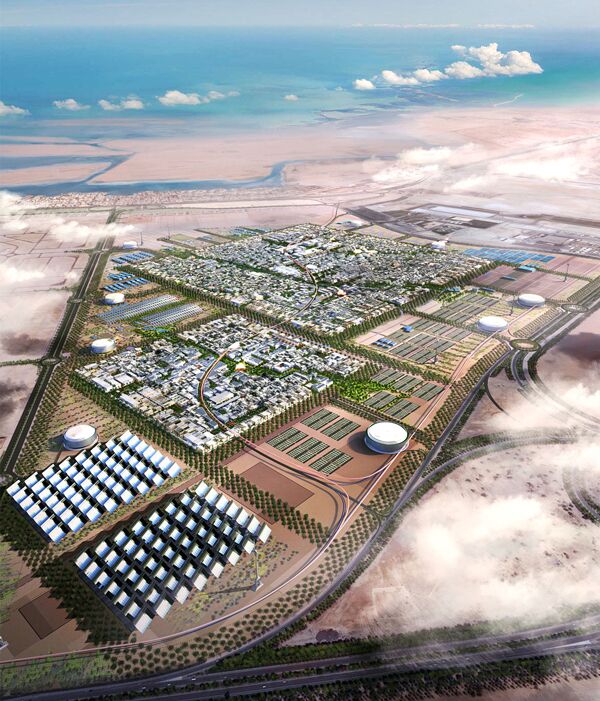 Not many people what kind of city Masdar is. Masdar, near Abu Dhabi, is a planned city which will rely entirely on solar energy and other non-conventional sources of energy. Masdar aims to become the first zero carbon, zero waste city in the world.
Indian Prime Minister Narendra Modi is on a two-day trip to UAE. On day 2, he visited Masdar, a carbon-free city in the UAE. With India striving to become a eco-friendly nation, it can definitely take some clue from Masdar. Here are some interesting facts about the sci-fi city:
Masdar city is being built by the Abu Dhabi Future Energy company, which is a subsidiary of Mubadala Development. The government of Abu Dhabi has provided the seed capital for construction. The city is scheduled to be completed by 2025 with a total estimated investment of $18 billion. The city will have nearly 40,000 residents, numerous businesses which will solely rely on renewable energy.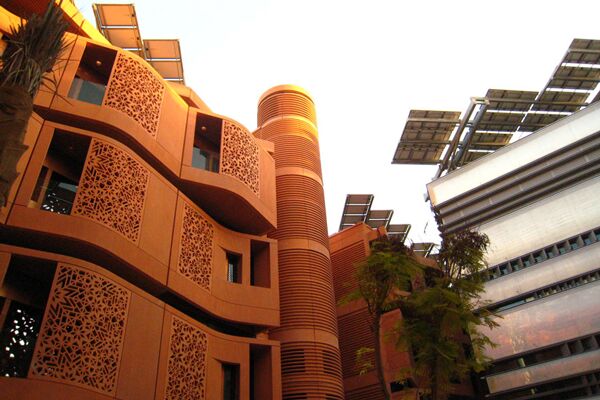 Being based on renewable energy sources, Masdar will host the headquarters of International Renewable Energy Agency (IRENA). It will be the first building in history to produce more energy than it consumes. The city is designed keeping in mind the needs of companies operating on the principals of clean technology. GE, Bayer and Deutsche Bank are among the companies investing in Masdar.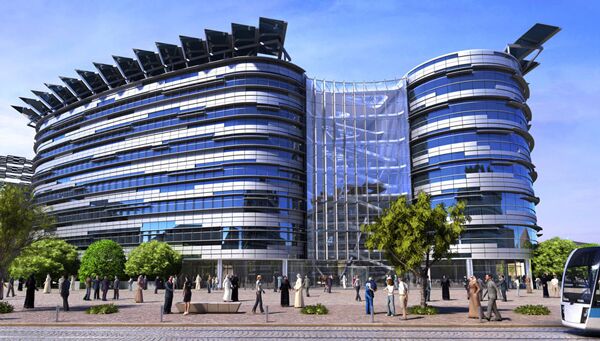 Masdar is the home to a Teflon-coated wind tower. The tower is a mirror for the citizens to show how much energy they are consuming.
Here in India, we know what BRT (Bus Rapid Transit) is. But do you know what is PRT? Private Rapid Transit or PRT is an on-demand transportation system that has the advantages of a private car and public transportation. PRT runs on lithium batteries powered by solar energy produced in Masdar. The PRT is manufactured by 2getthere and is designed by legendary Italian design house Zagato, which has designed cars for Ferrari, Aston Martin and Bentley.
Buildings in Masdar are constructed with 90 per cent recycled aluminum and low-carbon cement, in addition to other locally-sourced and verified materials.
Video: here is a quick guide to Masdar city:
(With inputs from www.masdar.ae)