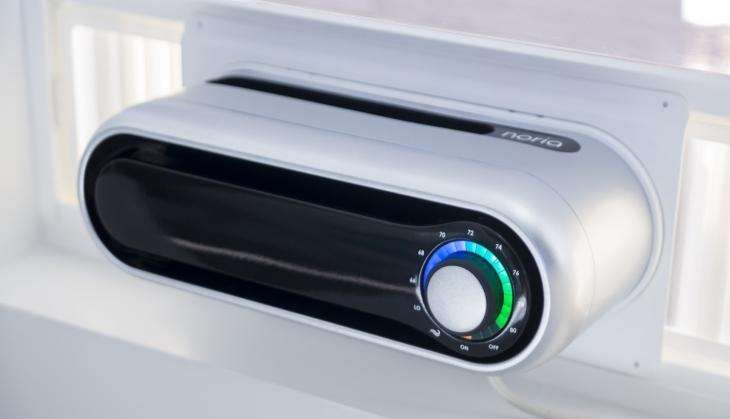 Air-conditioners have now joined the list of smart technologies such as phones and TVs; a start-up has come up with the latest version of air-conditioners, which are smart as well as easy on the hand given the simple installation steps.
Noria, a Kickstarter project, is the first smart window air-conditioner. The functioning of the AC can be connected to the app available for the Noira, which means it can also be operated with the help of a smartphone.
The measurement of the compact AC is 5.8″x 18.25″x 5″ and weighs only 30 pounds. It is made in such a way that it will only occupy almost half the space of a traditional window AC.
Without the use of any special tools, this AC can easily slide in and out because of which the installation process is hassle-free. The single knob present on the front can be used to control all the functions.
The AC is programmed in a way that a single unit can cool a room of up to 160 square feet while two units are capable of cooling a 330 square feet room.