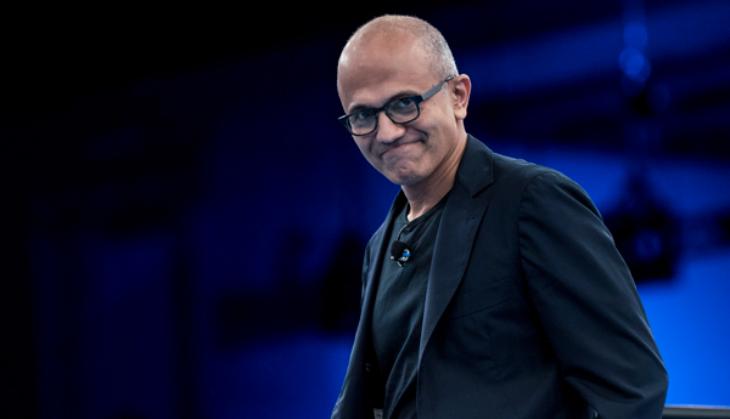 Satya Nadella turns 49 today. The India-born CEO of tech giant Microsoft, born on 19 August 1967, is the company's first non-American CEO.
Nadella is a Microsoft veteran and was appointed to the top position in February 2014. He stepped into the shoes of Steve Ballmer, who was the CEO of Microsoft for 14 years.
Here are some lesser-known facts about Nadella:
1) Satya Nadella is an avid reader of American and Indian poetry.
2) He has had a passion for cricket since childhood and credits the game for teaching him about leadership and teamwork.
3) Appointed as the CEO of Microsoft in 2014, Nadella is the third chief executive in the history of Microsoft.
4) Nadella holds a bachelor's degree in electrical engineering from the Manipal Institute of Technology, an MS degree in computer science from the University of Wisconsin-Milwaukee and an MBA from the University of Chicago Booth School of Business.
5) According to Equilar '200 highest-paid CEO rankings,' Satya Nadella is the highest paid tech CEO in the US. The Microsoft CEO ranks at No. 4 on the overall list with a yearly compensation of $84,308,755. This includes a base salary of $918,917, along with $3,600,000 in cash bonus and $12,729 in perks.
6) Nadella is working on his own book called Hit Refresh. The book will follow three plots - his personal journey, the change taking place inside the world of technology, and the one that is coming in our lives as artificial intelligence. The book will be published by HarperCollins Publishers and will be out in 2017.