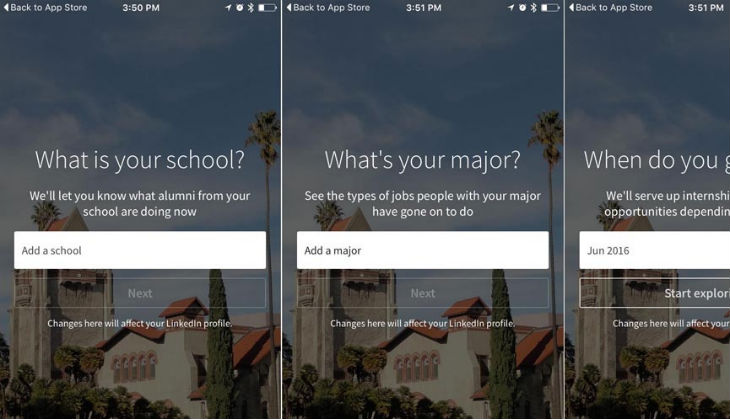 Business and service sector-oriented social networking site LinkedIn has introduced a new app to help new graduates and students find their dream job. The LinkedIn Students app, which is inspired by popular dating app Tinder's swipe to connect style of operations, is now available for iOS users.
The Tinder-style app will help students get their job in their preferred location and will be given curated suggestions and job listings. The LinkedIn Students app also displays different internship opportunities.
As a pilot project, LinkedIn rolled out the trial app a few months ago at around 300 US colleges - across 1,500 students and got a positive feedback from the users. Many hailed the app's 'snackable approach', Fortune reported. 
As of 2015, LinkedIn, which is headquartered in Mountain View, California, has a reported user base of over 400 million acquired users in more than 200 countries and territories. 
It will be interesting to see if this new app revolutionizes job hunting as we know it.