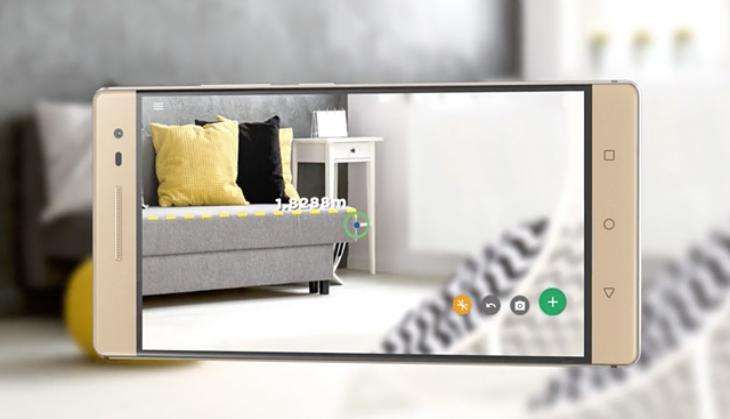 The first smartphone with Google's Project Tango is finally here. The Lenovo Phab 2 Pro is finally available for purchase. The smartphone was earlier expected to be available on an online sale in August and hit the shelves in September. However, a delay led to its availability being rescheduled to November. The Lenovo Phab 2 Pro is now available to buy, via the company's website. The smartphone is priced at $499 (roughly Rs 33,300).

Lenovo has not yet revealed the availability in other markets.

Phab 2 Pro is the first Tango smartphone, the first commercial product from Google's Project Tango team. The smartphone has a camera and a sensor setup to enable motion tracking, depth perception, and area learning. The Phab 2 Pro utilises Tango technology to give apps new augmented reality capabilities.

The very idea behind Google's Project Tango is to give smartphones and tablets a set of 'eyes' capable of understanding depth perception, just like humans do.

Project Tango allows devices to map 3D space around them in real-time, using camera and sensors.

Lenovo announced that a Tango-dedicated app store will be ready with 25 apps at launch, expecting to reach 100 apps by year end.

Following the announcement, Google, in a blogpost mentioned that more than 35 apps have gone live on Google Play.
Specifications
Display - 6.40-inch
Resolution - 1440x2560 pixels
Storage - 64GB
Processor - 1.8 GHz octa-core
RAM - 4GB
Rear Camera - 16-megapixel
Front Camera - 8-megapixel
OS - Android 6.0
Battery Capacity - 4050mAh
The rear camera has depth-sensing infrared capabilities with imager and an emitter, as well as a motion tracking camera.