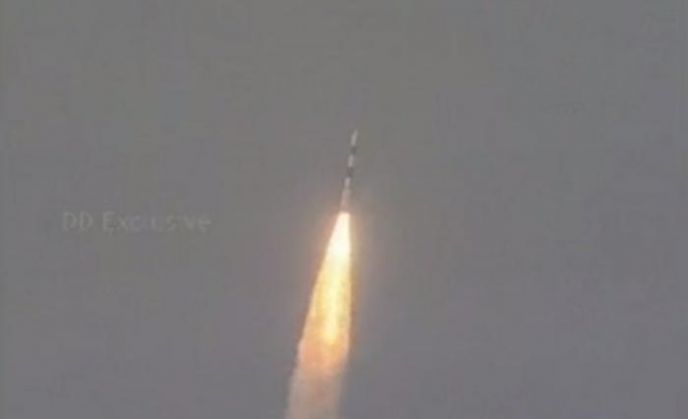 ISRO has launched the IRNSS 1F satellite on PSLV C32. ISRO tweeted that the lift off was normal.
The launch took place at 4:00 pm, exactly at the scheduled time, with the separation taking place at 4:06 pm. The satellite took off at a speed of 309 km/sec.
PSLV C32/ IRNSS 1F Launch: Lift off normal! pic.twitter.com/hFmWtPUEmw

- ISRO (@isro) March 10, 2016
IRNSS-1F is India's sixth navigation satellite which was launched on the trusted Polar Satellite Launch Vehicle (PSLV) C32 in orbit from the spaceport at Sriharikota in Andhra Pradesh.
RNSS-1F is the sixth navigation satellite in the IRNSS space system, which comprises seven satellites.
Till date, ISRO has launched five regional navigational satellites (IRNSS-1A, 1B, 1C, ID and 1E) as part of a constellation of seven satellites to provide accurate position information service to users across the country and the region.
The first satellite, IRNSS-1A, was launched in July 2013, the second IRNSS-1B in April 2014, the third on October 2014, the fourth in March 2015, and the fifth in January this year.
The seventh satellite IRNSS-1G is expected to be launched in the second half of 2016.