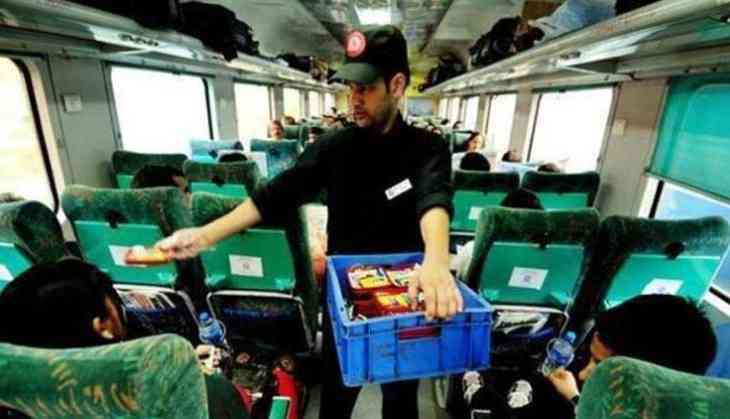 Indian Railway is providing a new app 'Menu on Rails' service on the official website of Railway irctc.co.in. It will allow users to check the MRP of food served at the long-distance trains. Now passengers can track the prices of food on running without worrying to be overcharged. It has now become convenient for checking the Indian Railways food prices before or during the journey with the help of the new app. This new Menu On Rails app list all the food items served in trains with their MRP rates.
The Menu On Rails app of irctc.co.in can be downloaded from Android and iOS. is available to download for Android and iOS. This app displays the menu of all types of trains which gives IRCTC catering service. These trains are Mail, Express, Humsafar trains, Rajdhani, Shatabdi, Duronto trains, Gatiman Express and Tejas Express. The app has already downloaded by 1 thousand people.
How to use new irctc.co.in Menu On Rails food app
The Menu On Rails app of irctc.co.in can be easily accessed without signing up or logging into the
IRCTC account, step-by-step procedure:
1: Download the app from Google Play Store or Apple App Store to download menu On Rails app for your Android and iOS device respectively. Search for the app and hit 'Install.'
2: Food menu has been divided into four types of train groups: Mail / Express / Humsafar, Rajdhani / Shatabdi / Duronto, Gatiman Express and Tejas Express.
3: Select your prefered group of trains type. In my case, for example, Rajdhani, Shatabdi / Duronoto menu > Duronto Sleeter Class Menu.
Also read: Forget Netflix and Hotstar, Watch free Live TV on the network of Airtel, Reliance Jio and Vodafone