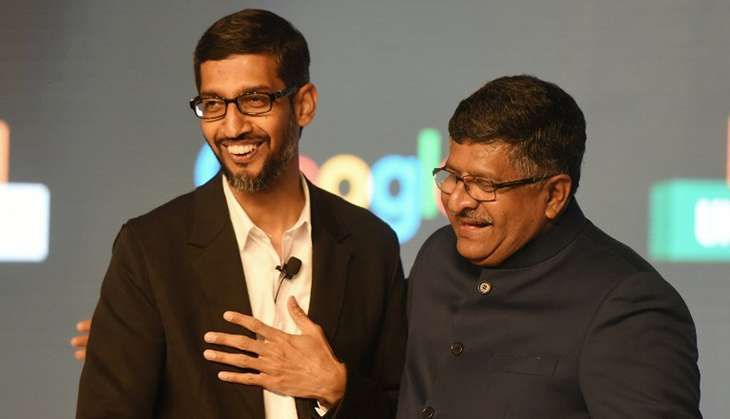 Google CEO Sundar Pichai on Wednesday launched Digital Unlocked, a Google initiative, to help Small and Medium Business' get online in India.
Google's new initiative will help SMBs leverage power of technology to think and dream big and connect 100 of the busiest railway stations by Wi-Fi. Pichai was quoted as saying, "Internet can enable a small business to become big overnight."
Under the Digital Unlocked initiative, Google India will offer training programs for SMBs to build their skills. Collaborating with FICCI, Google India will offer one-day on-sight training for them, which will help them understand the need of their customers and reach their potential.
Pichai, citing India as an unique digital landscape, said, "If we solve a problem for India, we solve it for the world."
"With Digital Unlocked, Google is committed to ensuring that every single small business in India that wants to go digital has access to quality training," the company said.
The programme will work across online, offline and mobile.
Pichai said, "The offline training is being conducted in partnership with FICCI and over the next three years, 5,000 workshops will be held across 40 Indian cities. The online training comprises a set of 90 self-paced video tutorials, curated specifically for India and is available free of charge."
The training will be certified by Google, Indian School of Business and FICCI.
Two important aspects of Digital Unlocked are My Business and Primer. My Business will help SMBs build websites from scratch. The platform will be available in various languages including Bengali, Telugu, Marathi, Tamil, Urdu, Gujarati, Kannada, and Malayalam.
Primer, is a free mobile app for Android and iOS "designed to teach SMBs digital marketing skills in a quick, easy and interactive way".