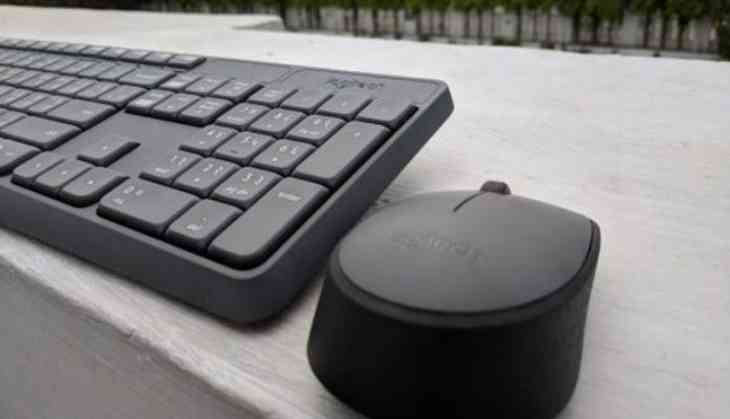 Logitech, the computer hardware manufacturer has launched first ever Hindi keyboard in Indian market on Friday. Hindi is the national language of India, and also India is one of the biggest growing economies in IT sectors. Due to the digitalisation, most of the work has been converted from manual to Computers. The basic requirement for the many corporate sectors, government offices, publishing house and media houses are Hindi typing. Till now, a person used to practice Hindi typing on the English keyboard, no keyboard with Hindi script was available in the market. Logitech took this opportunity and big requirement of Hindi keyboard and launched its first-ever keyboard with Hindi alphabets.
Logitech has launched two version of Hindi Keyboard i.e. Logitech K120 with wire and Logitech MK235 with wireless functionality. Under their Digi India campaign, the company is trying to attract the Hindi keyboard users across the country. The officials said in a statement that "there are 40 crores Hindi speaking people in the country and we are aiming to bring them together. We are doing this under the inspiration of Digital India".
If we talk about the price of Logitech Hindi script keyboards then, Logitech K120 is available in Rs 695, which comes with 3-year warranty. The second keyboard, Logitech MK235 is selling at the price of Rs 1,995, which is its wireless version. Both keyboards will start selling from 15th April on Amazon India. In the launching program of the Hindi Keyboard, Logitech M.D. Sumant Dutta said in his statement " We are feeling proud that we are launching this product under the Digital India program. In between country and Digital mediums, this keyboard will act as a bridge.