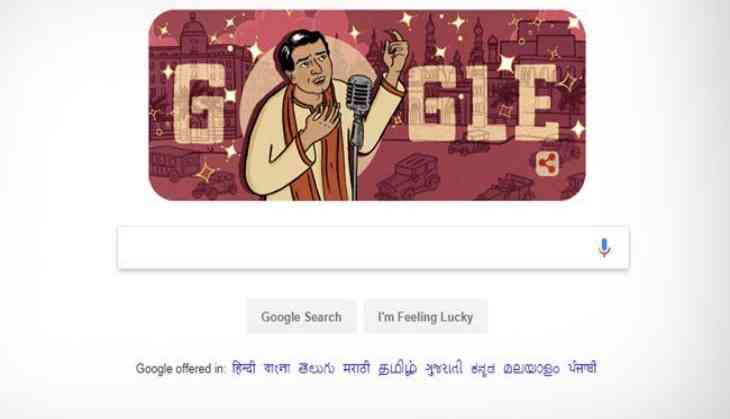 Google gave Tribute to the first superstar of Hindi Cinema K.L. Saigal today, on his birth anniversary by its doodle. Today is the 114th anniversary of Kundan Lal Saigal, famously known as K.L. Saigal. He was a legendary actor and singer of Indian Hindi cinema. K.L. Saigal was born in Jammu on 11 April 1904. He became a renowned and publicly acclaimed artist by giving his voice to more than 200 songs in Indian cinema, it was a big contribution in that period of Hindi Cinema. K.L. Saigal became famous by singing many non-filmy songs, which are still loved by youths.
K.L. Saigal was celebrated for his unique style of singing, because of his contribution, Indian cinema reached to newer heights. Here is the list of his some popular songs.
Ek Bangala Bane Nyara
Jab Dil toot hi GayaDo Naina Matwale teehare
Hum Apna he Bana Na Sake
Me kya Janu Kya Jaadu hai. Etc.
K.L. Saigal Started his carrier in Indian Cinema in 1931-32 and became the most famous personality of Hindi film industry in very short time. He ruled in Indian Cinema by his singing and acting from 1935 to 1947. According to the records, he worked in more than 36 films during his carrier. Apart from 28 Hindi movies, he also worked in 7 Bengali Films. In which, 'President','My Sister', 'Zindagi','Chandidas', 'Bhakt Surdas', 'Tansen' were good hits.
Google created a doodle of this maestro of Indian Cinema and marked his birth anniversary by remembering his contribution to Indian Cinema.