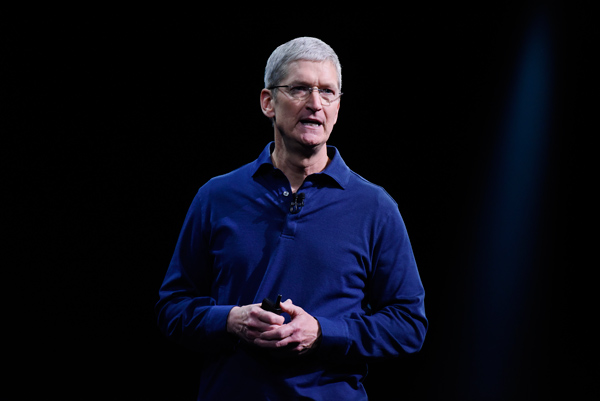 Apple Inc's Chief Executive Officer, Tim Cook's compensation rose to 11.5 per cent to $10.3 million (roughly Rs 68 crores) in 2015, revealed a company statement.
In 2015, Apple's sales grew to 28 per cent and it's profits grew by 35 per cent, however it shares fell for the first time since 2008.
"Chief Financial Officer Luca Maestri's annual compensation rose about 81 per cent to $25.3 million (roughly Rs 169 crores) in 2015. In fact, Cook was the lowest-paid of the company's top executives. Angela Ahrendts, the senior vice president for retail and online stores, was the highest paid, with a total pay package of $25.8 million (roughly Rs 172 crores)", reports Reuters.
A regulatory filing reveals that Cook's base pay increased increased about 14.4 per cent to around $2 million (roughly Rs 13 crores) in 2015. His non-equity incentive compensation rose about 19 percent to $8 million (roughly Rs 53 crores).
Apple had a good year in terms of sales under Cook. However, the company hit a rough patch towards the end of 2015.