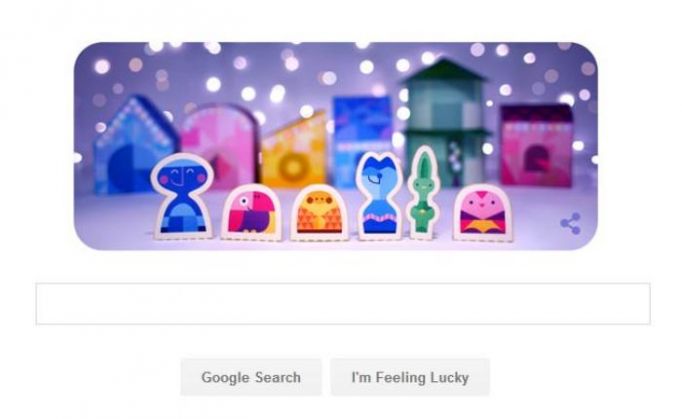 'Tis the Season! is here to celebrate Christmas 2015. Google is making it merrier with a specially crafted doodle. The doodle is created by Robinson Wood.
On the third day of Holiday season, Google is using papercrafts like it used in doodles on Day 1 and Day 2. The most interesting fact about these doodles is that they can be downloaded, printed and made into 3D figures.
Google posted, "Today's doodle isn't just for our homepage. Download this template of our papercraft homes, cut them out, apply glue to the tabs, and voila! : you've created your very own holiday village!"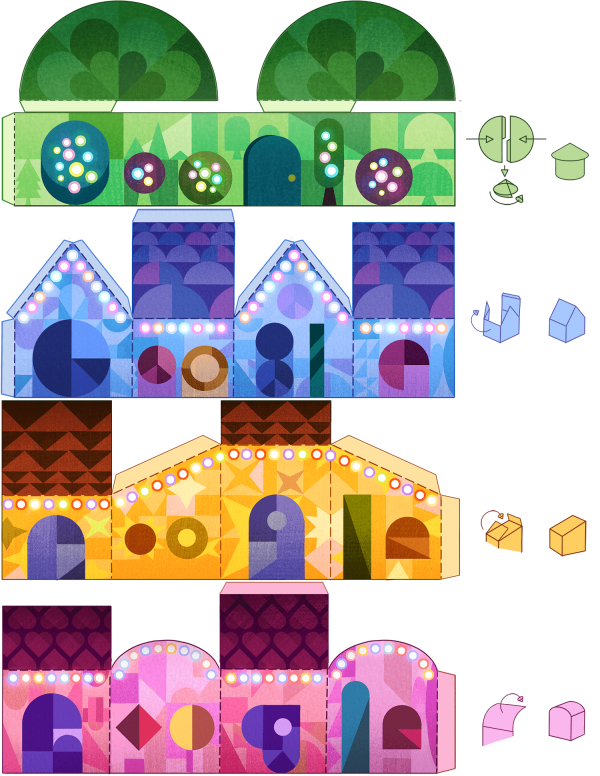 When you go to Google Homepage, it will show the theme : 'Tis the season! As you click on the doodle, it will take you to the page with web results related to Christmas festivities. You can browse through the link of songs, movies and games specific to the season.