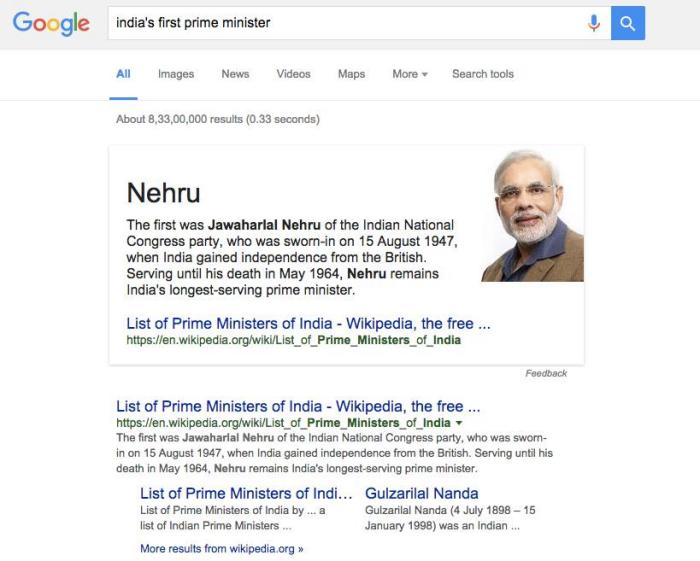 Google has done it again! After listing India's [current] Prime Minister on many humiliating lists, it now shows Narendra Modi's image with text about Jawaharlal Nehru on the search results page.
Go to Google, type "India's first Prime Minister" and this is the search result you will get: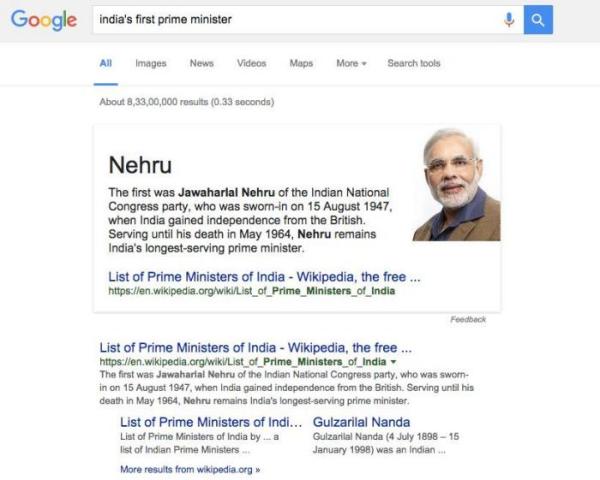 Well, Narendra Modi is not even the first BJP PM of the country.
After listing Modi under the list of 'top 10 criminals of the world', the search engine had listed him in another embarrassing list -- 'most stupid Prime Ministers in the world'.
Turns out, Modi was tagged 'criminal' because of Google's search algorithm.An SEO related error led to the unfortunate listing, or so the tech giant claims. Later, Google issued an apology and fixed the error.
It would be interesting to see if Google issues an apology for this as well. We might, of course, see something like this happening all over again in the future.
Google does indeed keep comedy alive on the internet.