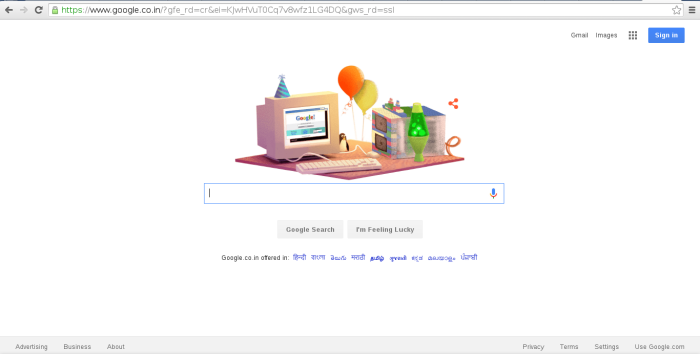 Google marks its 17th birthday with this nostalgic doodle dating back to the 1990s web.
The doodle, which features on Google's homepage, shows a retro, plastic PC, lava lamp and even 1998's "Google!" logo.
The Linux penguin peeps from behind a CRT monitor displaying the first Google home page. Humming on its side is a server made of Lego bricks. Google looks back at its early days in its '17th birthday doodle.'
However, not even Google seems to really know when it was formed. Since 2006, it has celebrated its birthday on September 27, but the year before that, had it on September 26.
In 2004, its 6th birthday Doodle went online on September 7 and in the year before that, it was September 8.
Google has celebrated its birthday with a Doodle every year since its fourth birthday in 2002.
-ANI