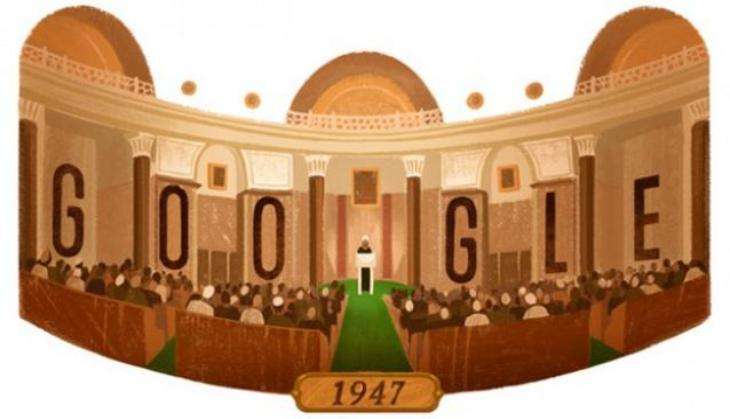 "Long years ago we made a tryst with destiny, and now that time comes when we shall redeem our pledge, not wholly or in full measure, but very substantially. At the stroke of today's midnight hour, when the world sleeps, India will awake to life and freedom. A moment comes, which comes but rarely in history, when we step out from the old to new, when an age ends, and when the soul of a nation, long suppressed, finds utterance. It is fitting that at this solemn moment we take the pledge of dedication to the service of India and her people and to the still larger cause of humanity with some pride."
That's how the historic speech delivered by Jawaharlal Nehru began at parliament house, towards midnight on August 14, 1947. Commonly referred to as the "Tryst with destiny" speech, this is one of the most influential and remarkable speeches of the 20th century.
The speech, however, is optimistic about India and its future, it was delivered against the backdrop of communal tensions and the partition.
Today's Google Doodle commemorates the speech by showing Nehru at the constituent assembly, delivering the speech. Nehru's speech was interrupted at frequent intervals with loud rounds ODF applause from the Indian Constituent Assembly.
The speech was originally delivered in English, but a Hindi version of it was also recorded and was broadcasted on All India Radio.