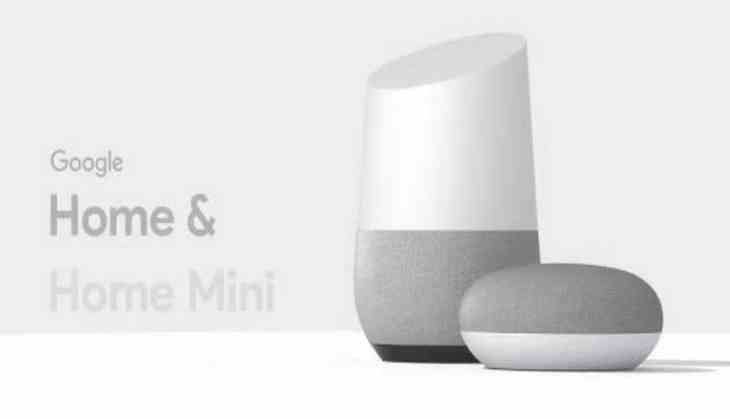 Google will launch its smart speakers 'Google Home' and 'Google Mini' in India on Tuesday. According to the information circulated by Google distrubution partner – Redington India to its retailers, that voice-activated speakers by Google is coming to India in April. Google also released information related to the launch of Google Home and Google Home Mini from its Twitter account. Google home is a smart speaker which uses the company's AI powered Google Assistant,which enable householders to access services like listen to music, control playback of video and photo and get news updates on voice command.
E-commerce platform flipkart has also confirmed the release date of Google Home and Google Home Mini and also listed features of the device on its portal. The device has been listed on the Flipkart with tagline 'Intelligence meets comfort' along with Hashtag #MakeGoogleDolt. You can also register on the Flipkart through Flipkart App to get further updates of product. Amazon has also similar product running in the market i.e. Amazon Echo Dot.
Once a user attuned their voice with device through voice recognition technology, they became able to give voice command like playback videos or photos, play music on demand and other assistance for the tasks in their house. Though, Flipkart has not revealed any information related to the device but it selling at the price of $129 ( 8400 ) in the US and the Google home mini is priced at $49 ( Rs 3400). The device is also have interchangeable base that is available in lutiple choice of colours.