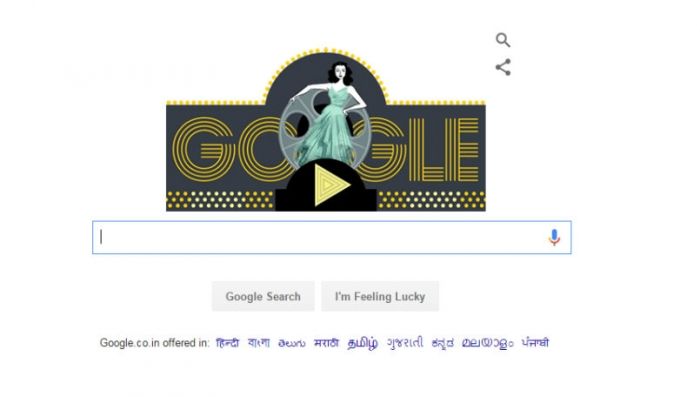 Google is celebrating Hedy Lamarr's 101st birth anniversary by dedicating her doodle of the day.
The doodle depicts some important moments from the life of the Austrian actress and inventor.
It starts with the portrait of Lamarr's face, then reels her film career, which is then followed by her inventions and awards.
Born in 1914, Lamarr is remembered for her beauty on the silver screen and for inventing a weapons communication system that was a precursor to wireless technologies, including Bluetooth and Wi-Fi.
-ANI