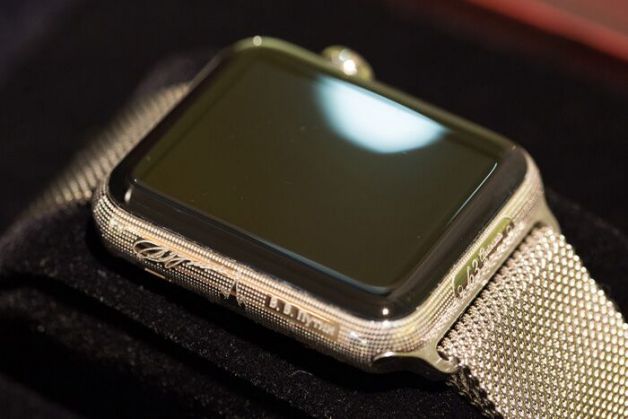 The much anticipated Apple Watch debuts in India in just over a week. Starting 6/11, as stated on the Apple Watch India page, customers can get their hands on one of the best smartwatches out there.
The date of release is out but what customers are most concerned about, the price, hasn't been revealed as yet. The first edition Apple Watch smartwatch was announced last year in September but only hit the shelves in April this year.
The Apple Watch will be available in three variants - Apple Watch Sport, Apple Watch and Apple Watch Edition - and two sizes, 38 mm and 42 mm. In the US, the Apple Watch starts at $349, which is approximately, Rs 22,500. The highest model is available at a whopping $17,000, or just about Rs 11 lakh.
Meanwhile, the newly launched iPhones in India have received a lukewarm response thanks to the sky high pricing. If Apple doesn't get its pricing right for the Apple Watch, we may see the same happen again. Some fans may want to wait for the next edition and not buy the 'first' one, as reports of a successor coming sometime next mid year are already out.