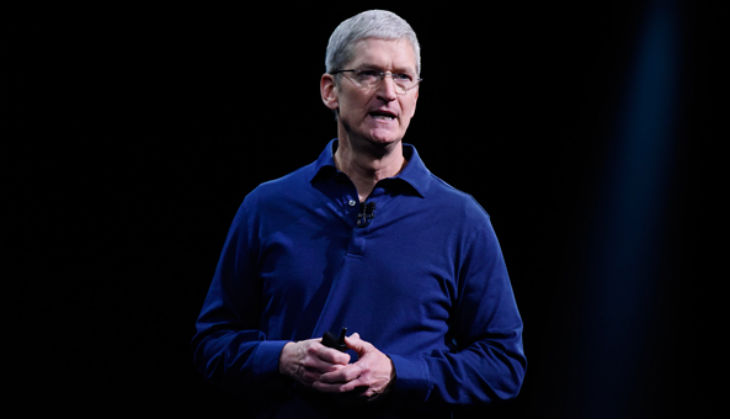 On the last leg of his India visit, Apple CEO Tim Cook met Prime Minister Narendra Modi on 21 May. The two also launched an updated version of the Narendra Modi Mobile App.
On 20 May, Apple chief Tim Cook met Sunil Bharti Mittal, the chairman of India's largest telecom operator Bharti Airtel, and discussed matters like the 4G rollout in the country and the growth in the Indian telecom space.
Other top leaders from Bharti Airtel - including CEO of India and South Asia Gopal Vittal - were also present in the hour-long meeting.
According to sources, Hike messenger founder and CEO Kavin Bharti Mittal also attended the meeting. He made a presentation to the head of the Cupertino-based company about the growth seen by the instant messaging app - which competes with the likes of Facebook-owned WhatsApp, Line and Viber.
The discussions at the meeting revolved around forging alliances to help the US-based firm expand its retail presence in the country. "It was a great meeting. Airtel and Apple go a long way back. Given the lead of Airtel in 4G, this relationship is going to grow stronger," sources said.
Apple forayed into the Indian market in 2008 in partnership with Bharti Airtel. In the following years, the US-based firm has expanded partnerships with players like Vodafone and distribution firms like Ingram Micro and Redington.
Cook has said he believes it is "exactly the right time" to be in India as telecom firms roll out 4G high speed internet services.
Cook, who is on his maiden visit to India, has already met Vodafone India CEO Sunil Sood in Mumbai. Besides, he has also met leaders from India Inc including ICICI Bank's Chanda Kochhar, Tata Group Chairman Cyrus Mistry and Tata Consultancy Services CEO N Chandrasekaran.
It wasn't all business for Cook. The Apple chief met actor Shah Rukh Khan at a private dinner at the Bollywood star's Mumbai residence. He also had a chance meeting with Mukesh Ambani's younger son, Anant, when he visited the Siddhivinayak temple earlier this week.
Apple, which is seeing declining sales elsewhere in the world, is betting big on India for growth as sales in India saw an impressive 56% growth in January-March.
In the US, iPhones are often carrier-locked to make them more affordable. However, in India that is not the case. Analysts have attributed high cost of Apple's devices to be a major deterrent to sales of iPhone that competes with Android-based smartphones.
Apple is also pushing for introducing refurbished phones in the country that may help in making its smartphones more affordable to a larger audience.
-With agency inputs