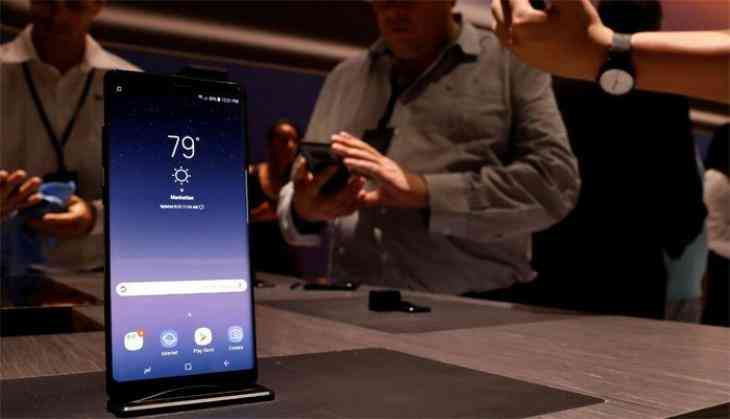 Flipkart Samsung Mobiles Fest
Online e-commerce giant Flipkart is running a deal for Samsung lovers and the sale started from November 6, 2017 and will go on until November 8, 2017.
Customers can buy Samsung Galaxy S7 for just Rs 5090. This phone was launched in India at Rs. 48,000 rupees.
At the Samsung's Mobiles Fest Promotional Sales event, the company had cut the price of this smartphone. In the event it was being sold for Rs 29, 990, but Flipkart has yet again offered tremendous offers. After which this phone can be purchased for 5090 rupees.
Here are the details of Samsung Mobile Fest running on Flipkart:
- On e-commerce giant, Samsung Mobile Fest is in its full swing and under this, Samsung's smartphone are avialble at heavy discount but for limited period of time.The fest has began from 6th November and will run until 8th November.
- During fest, Samsung Galaxy is being sold at a price of Rs. 14,900 for a discount of Rs. 2,000 during. Samsung Galaxy On 5 is available at Rs 6,490 with a reduction of Rs 2,500. There is an exchange offer up to Rs 6,000 on the smartphone too.
- Samsung Galaxy On 7 is being sold for Rs 6,990 with a discount of Rs 1,500. Flipkart is also offering an exchange offer of Rs 6,500 on the phone. Samsung Galaxy On Next is available with a discount of 4,000 rupees for 13,900 rupees and there is an exchange offer of Rs 13,000.
- On Samsung Galaxy C9 Pro, there is a discount of 4,100 rupees and now it can be bought for Rs 29,900. The price of the Samsung Galaxy S7 has been cut to Rs 16,010 and the phone can be bought for Rs 29,990. Interested customers can take a discount of an additional 25,000 rupees under the phone exchange offer.