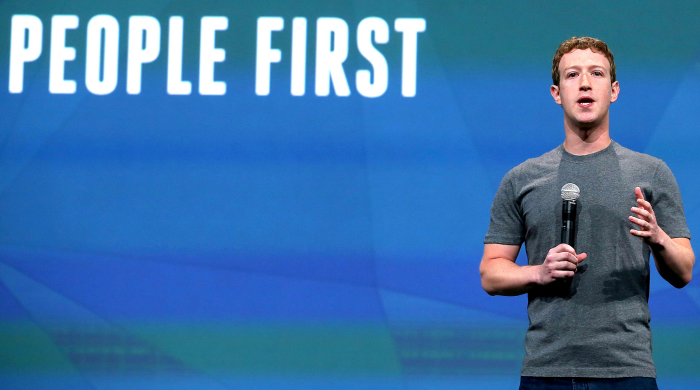 Expressing disappointment on India's decision on net neutrality, Facebook founder and chief Mark Zuckerberg has said he is committed to continue working to break down connectivity barriers in India and around the world.
"Internet.org has many initiatives, and we will keep working until everyone has access to the Internet," Zuckerberg posted on Facebook on Monday, his first reaction to the TRAI ruling on net neutrality.
TRAI's verdict
Backing net neutrality, telecom watchdog TRAI barred operators from charging different rates for Internet access based on content, dealing a blow to Facebook's controversial Free Basics and other plans.
Read more: 'TRAI verdict on net neutrality to benefit Startup India, Digital India programme'
Facebook's Free Basics plan came in for major criticism from experts who alleged that it curbed one's freedom to access the platform of their choice.
Here's what Zuckerberg has to say
Zuckerberg claimed that Facebook's work with Internet.org around the world has already improved many people's lives.
"Today, India's telecom regulator decided to restrict programmes that provide free access to data. This restricts one of Internet.org's initiatives, Free Basics, as well as programmes by other organisations that provide free access to data," Zuckerberg said.
"While we're disappointed with today's decision, I want to personally communicate that we are committed to keep working to break down barriers to connectivity in India and around the world. Internet.org has many initiatives, and we will keep working until everyone has access to the Internet," he said.
Read more: TRAI rejects 'Free Basics': 11 must read stories of the struggle
"Connecting India is an important goal we won't give up on, because more than a billion people in India don't have access to the Internet," Zuckerberg added.
According to him, "We know that connecting them can help lift people out of poverty, create millions of jobs and spread education opportunities. We care about these people, and that's why we're so committed to connecting them."
More than 19 million people in 38 countries have been connected through Facebook's different programmes.
"Our mission is to make the world more open and connected. That mission continues, and so does our commitment to India," he said, adding that everyone in the world should have access to the Internet.
"That's why we launched Internet.org with so many different initiatives - including extending networks through solar-powered planes, satellites and lasers, providing free data access through Free Basics, reducing data use through apps, and empowering local entrepreneurs through Express Wi-Fi," Zuckerberg said.
Read more: Facebook shares 10 key facts about Free Basics. Here's what's wrong with all 10 of them
Meanwhile in a statement, Facebook said it would continue with its efforts in India.
"Our goal with Free Basics is to bring more people online with an open, non-exclusive and free platform. While disappointed with the outcome, we will continue our efforts to eliminate barriers and give the unconnected an easier path to the Internet and the opportunities it brings," a Facebook spokesman said.
Outrage over TRAI's ruling
In a separate statement, Virginia-based Protect Internet Freedom (PIF) expressed outrage that TRAI has given in to net neutrality activists in denying even basic Internet services for those that need it the most.
"India's TRAI ruling is very disappointing for the millions of unconnected citizens that have never logged on to a computer or swiped an iPhone," said Jerri Ann Henry, public advocate for Protect Internet Freedom.
Ruling against discriminatory pricing for different data platforms or content, TRAI said operators cannot enter into pacts with Internet companies to subsidise access to some websites.
"Unfortunately, as governments take a more activist role in deciding the Internet's future, we can expect to see even more organised lobbying campaigns where megaphone wielding-extremists drown out the voices of the people," Jerri said.
"Here in the US, we see that net neutrality priesthood is already directing moral outrage, public relations expertise and substantial funding to attack zero rating initiatives that gets more people online. To them, zero-rating is poor Internet for poor people. But all they have to offer in return is 'no Internet for poor people,' Jerri added.