While we may have scoffed earlier at our parents' obsession with rearing engineers and doctors, it seems they may just have been right. Indian engineers have been making news of late in the international arena, and for all the right reasons. Where technology is concerned, Indians are making the right sounds, across the world. Sundar Pichai and Satya Nadella are just two Indians who have bagged laudable positions outside the country.
Find out more about Indian engineers who have made it big within Silicon Valley:
Sundar Pichai
The newly appointed CEO of Google, Pichai Sundararajan, known to the world as Sundar Pichai, is a jack of all trades. He completed his Metallurgical Engineering from the Indian Institute of Technology, Kharagpur, and went on to pursue MS from the acclaimed Stanford University. He later did his MBA from Wharton School, University of Pennsylvania.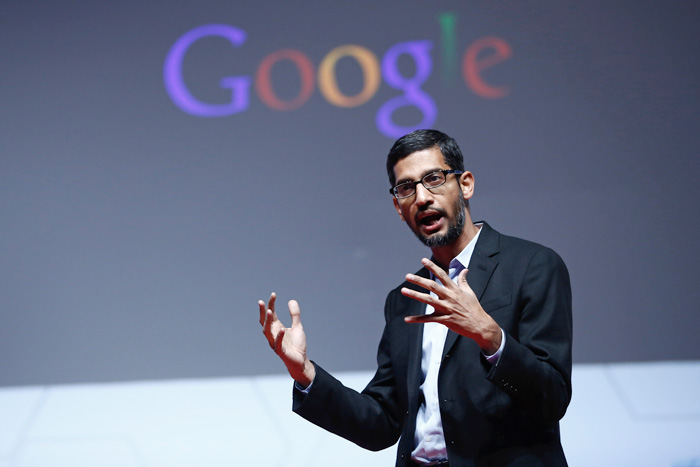 Photo: Getty Images
In 2014, he was appointed as the Product Chief at Google Inc. He achieved greater heights on 10 August 2015, when he was appointed the Chief Executive Officer of Google.
Satya Nadella
The Chief Executive Officer of Microsoft, Satya Nadella is an Indian-American business executive. Nadella was appointed the CEO of Microsoft on 4 February 2014, succeeding Steve Ballmer. Nadella attended Hyderabad Public School and attained a Bachelor's degree in engineering from Manipal Institute of Technology. He later pursued his Masters in Computer Science from the University of Wisconsin. He then completed his MBA from the University of Chicago Booth School of Business.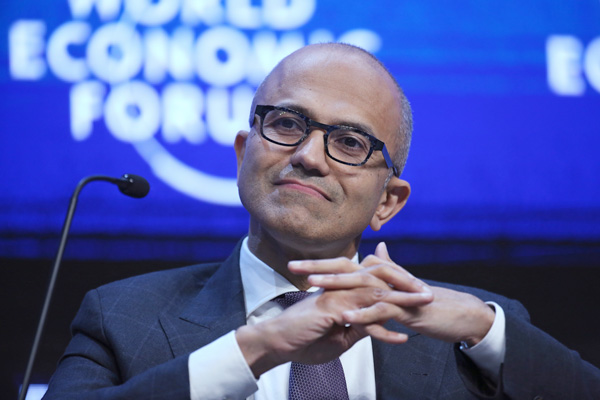 According to Nadella, he always wanted to build things.
Padmasree Warrior
Padmasree Warrior is the former Chief Technology & Strategy Officer (CTO) of Cisco Systems, and the former CTO of Motorola, Inc, as well. s of 2014, she is listed the 71st most powerful woman in the world by Forbes and as of 2015, she stands 84th on the same list.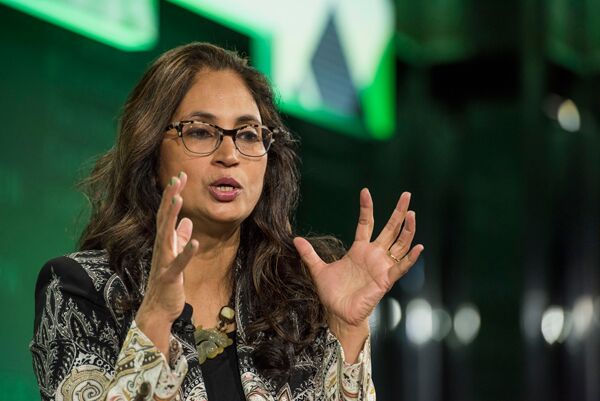 Photo: Getty Images
During Warrior's tenure as CTO, Motorola was awarded the 2004 National Medal of Technology by the US President, the first time the company received this honour. Fortune Magazine called her one of the four rising stars on its Most Powerful Women list, placing her between the 10 "highest paid" and the "Young and Powerful" categories. In 2005, The Economic Times ranked her the 11th Most Influential Global Indian.
Warrior received a Bachelor's degree in chemical engineering from the Indian Institute of Technology, Delhi, and also holds a Master's degree in chemical engineering from Cornell University.
Interestingly, Warrior is in the running to be Twitter's next CEO.
Pranav Mistry
Pranav Mistry is the Global Vice President of Research at Samsung and the head of the Think Tank Team. Some of his best works include SixthSense, Samsung Galaxy Gear and Project Beyond. The World Economic Forum honoured Mistry as one of the Young Global Leaders 2013.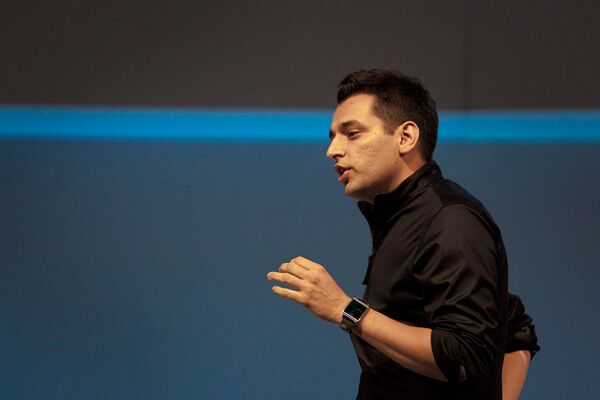 Mistry recieved his Bachelor's degree in computer science and did his engineering from the Nirma Institute of Technology, Ahmedabad, Gujarat. He also holds a Master's degree in Media Arts and Sciences from MIT. He did his Masters in Design from Industrial Design Centre, IIT, Mumbai, as well. Earlier, Mistry worked with Microsoft, Google, CMU, NASA, UNESCO and Japan Science & Technology, to name just a few.
Shantanu Narayen
President and CEO of Adobe, Shantanu Narayen is an Indian-American business executive. Originally from Hyderabad, Narayen holds a Bachelor's of Science in electronics engineering from Osmania University. He also has a Masters in Business Administration from the University of California, Berkeley, and a Master's of Science in computer science from Bowling Green State University in Bowling Green.
Narayen received an honorary Doctor of Applied Science degree from Bowling Green State University in 2011.