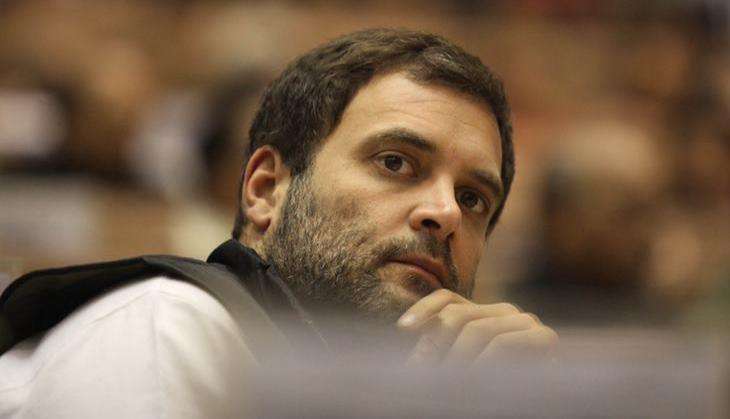 Congress vice president Rahuk Gandhi's Twitter account was hacked late on Thursday evening and tweets with obscene content were posted on his timeline. His office confirmed the hacking and said that efforts were underway to solve the issue.
Gandhi's account was hacked around 8.45 pm and profane messages were posted, though they were deleted soon after.
The name of the verified twitter handle "@OfficeOfRG" was also changed.

Read more: Social media safety: How to protect yourself on WhatsApp, Facebook, Twitter, Gmail, and more

Today, the Twitter account of Indian National Congress, @INCIndia, was hacked, and once again, obscene tweets were posted.
The party's website inc.in was also hacked.
If Rahul Gandhi's and INC's twitter account can be hacked (don't forget the celebrity social media account hacks and Facebook CEO Mark Zuckerberg's too), it is pretty clear that your safety on social network can be compromised easily.
Read more: Don't pull off a Mark Zuckerberg: How to prevent your social media account from getting hacked

Yes, social networking companies do put in a lot of effort to keep our data secure. However, if you are still not convinced about the security that social networking companies offer, here's a quick rundown of all the steps you need to take to secure your Twitter presence.
Follow these steps to keep your Twitter account safe
The best practice is to change your password often.

Use a login verification - once you've signed into Twitter from a computer, click on the profile drop down menu, click Settings and then choose Security & Privacy Settings option and confirm your email ID.

You can use an iOS or Android app to complete the process. To keep a tab on all the apps and devices that have access to your account, go to Twitter's Settings page and click Apps.
Enable login verification (eg two factor authentication). This is the single best action you can take to increase your account security.
Use a strong password that you don't reuse on other websites.
Use a password manager such as 1Password or LastPass to make sure you're using strong, unique passwords everywhere.
Following these measures will not only save you from public embarrassment but also make your social networking security game stronger.