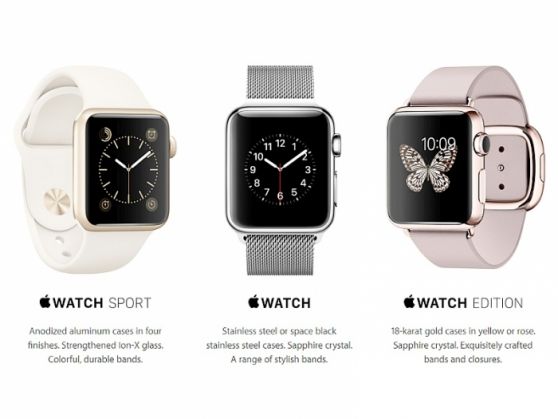 Apple is known for its aesthetically pleasing high-end products which obviously function impeccably. Now that the Apple Watch is finally launched in India, the discussion on its price has already gained momentum. Pricing of its products in India has always been an issue with Apple and it is not even near to be resolved any soon. Especially, with the price of the newly-launched Apple Watch. Take a look yourself -
The watch comes in three variants - Apple Watch Sport, Apple Watch and Apple Watch Edition and two sizes - (38 mm and 42 mm). The watch will be available in various colours namely- Gold, Rose Gold, Space Gray, Silver Anodized Aluminium; polished Silver or Space Black stainless steel and 18-Carat Rose Gold and Yellow Gold.
Price is not the limit
The price of the Silver Aluminium Case and White Sport Band is Rs 30,900 for the 38mm and Rs 34,900 for the 42mm, respectively. The 38mm and 42mm watch with a stainless steel case with a white sports band is priced at Rs 48,900 and Rs 52,900, respectively.
The price of the Apple Watch goes till a whopping Rs 95,900 sporting a stainless steel Link Bracelet and 60,900 in the Classic Buckle leather strap option in two colours. Another option is the red coloured sport band.
The price and watch options do not end here. The Apple Watch Edition (made in 18-Carat Rose gold casing) starts at Rs 8.2 lakh for the 38mm variant when paired with the cheapest band - the White Sport Band.
The price of the 42mm variant is Rs 9,90,000. The most expensive watch in the series is priced at Rs 14.2 lakh. The watch is a designer one from Apple Watch Watch Hermes designer range. However, this watch has not been introduced in India.
Now tell us would you go for the most high-end version of the Apple Watch?