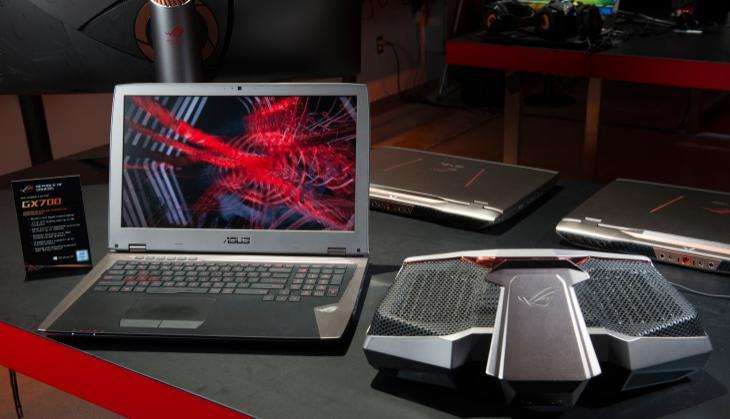 ASUS Republic of Gamers (ROG) today unveiled its brand new G20CB compact gaming desktop, which is the first PC in India sporting the latest NVIDIA Pascal GeForce GTX1080 GPU.
The newly-launched desktop features ROG G20CB, a powerful, compact, console-sized 9.5-litre gaming desktop with refined aesthetics.
Unlike most powerful systems, the G20 runs cool and quiet, thanks to a sophisticated custom cooling module and a fan-less power adapter.
It also includes sixth generation Intel i7 Skylake processor and its light zones are now fully customised, offering eight million colours in pulse, colour cycle or music equaliser modes.
The G20CB is particularly meant for ultra-high-end gaming, high-end gaming and mainstream gaming.
Giving unprecedented performance, the desktop is power efficient and offers the user an unmatched gaming experience.
"Gaming is always about providing immersive experience which is ever changing with the latest technology. The latest NVIDIA GeForce GTX 1080 graphics card is the most advanced gaming graphics card the world has seen to date and it will provide an undisruptive HD-gaming performance and entertainment for gamers," said Regional Head-South Asia and Country Manager - System Business Group - ASUS India, Peter Chang.
The graphics chip is meticulously crafted to provide superior heat dissipation using vapor chamber cooling technology and premium materials. Two internal fans enhance heat dissipation, making the ROG G20 an ideal gaming PC for gaming marathon sessions. It is well-known for its near-silent operation, measuring at just 22dB at idle.
The G20CB desktop is also eco-friendly, built to be energy-efficient with its Eco Energy Mode running at a mere 20W, delivering energy savings of 50% better than the industry average.
-With agency inputs