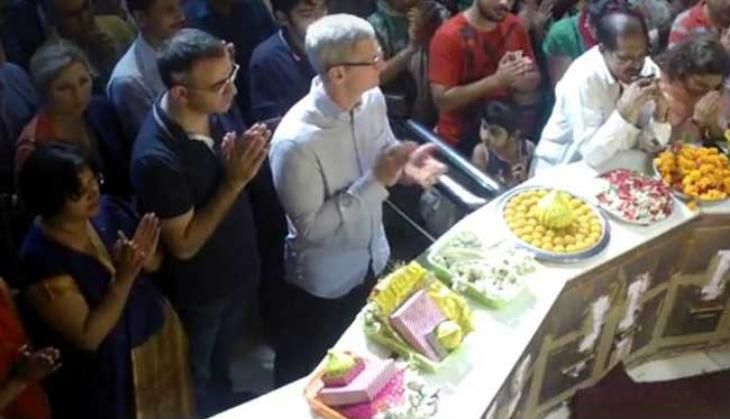 Apple CEO Tim Cook started his India tour with a visit to Mumbai's famous Siddhivinayak temple this morning.
Cook, who landed in India late on Tuesday, said the company would establish a Design and Development Accelerator in Bengaluru, the hub of India's startup scene.
"India is home to one of the most vibrant and entrepreneurial iOS development communities in the world," said Tim Cook.
"With the opening of this new facility in Bengaluru, we're giving developers access to tools which will help them create innovative apps for customers around the world," he added.
Cook, who is on power-packed schedule, apart from meeting with heads of leading telcos, is expected to meet Tata Group Chairman Cyrus Mistry and Tata Consultancy Services CEO N Chandrasekaran as well. While in Mumbai, he could also meet with Maharashtra Chief Minister Devendra Fadnavis.
Tim Cook is expected to land in Telangana on Thursday where he has set up meetings with Chief Minister K Chandrashekar Rao and IT minister KT Rama Rao. Apple has already announced the setting up of its maps development centre in Hyderabad.
On the last leg of his visit, he is the expected to meet Prime Minister Narendra Modi in the national capital on Saturday.
-With agency inputs